Michael Annett, Pilot Flying J Returning to JRM in Multi-Year Deal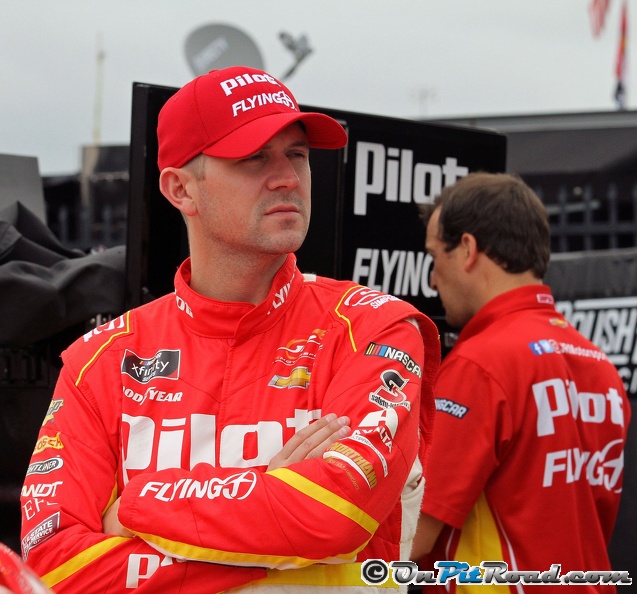 MOORESVILLE, N.C. (June 29, 2018) – JR Motorsports announced today a multi-year agreement with driver Michael Annett and partner Pilot Flying J that will return the pairing to the team's 2019 lineup. With the renewal of Annett and Pilot Flying J, the largest operator of travel centers in North America, the announcement puts JRM on pace to compete with four full-time teams next season in the NASCAR Xfinity Series.
Headquartered in Knoxville, Tenn., Pilot Flying J has more than 750 retail locations. The company enters its third year of partnership with JRM next season and its 11th year backing Annett. Pilot Flying J has supported Annett since he first emerged on the NASCAR national stage in 2008.
"We've watched our partnership with Pilot Flying J grow over the past two seasons," said Kelley Earnhardt Miller, general manager of JR Motorsports. "This renewal gives us the ability to continue to build that relationship. Both Pilot Flying J and Michael were integral in our expansion to four full-time teams last season, and they'll continue as such as we plan for the team's future. They've made a strong commitment to JRM and this sport."
Annett, a 32-year-old native of Des Moines, Iowa, is currently in his second season driving the No. 5 Pilot Flying J Chevrolet for JRM. The team's 2017 success was highlighted by a berth in the NXS playoffs during Annett's first year with the team.
"Pilot Flying J is excited to continue our long-standing relationship with Michael," said Ken Parent, president of Pilot Flying J. "We are excited to see where he will finish this year. We look forward to working with JRM and wish Michael the best of luck and success in the 2019 season."
Annett earned a career-best finish of fifth in the championship standings in 2012. His career totals in NXS competition include 41 top-10 finishes and a ninth-place effort in points with JRM last season.
"JR Motorsports has been a great fit for me and I'm thankful to continue my relationship with them and my longtime sponsor Pilot Flying J," said Annett. "I have tremendous support with the No. 5 team, my teammates and the entire staff over there. It's very much a family atmosphere and they have everything it takes to be successful at this level."
Additional details surrounding crew duties on the No. 5 Pilot Flying J team will be announced at a later date.