Are Fans Wanting NASCAR to Become More Like Formula One?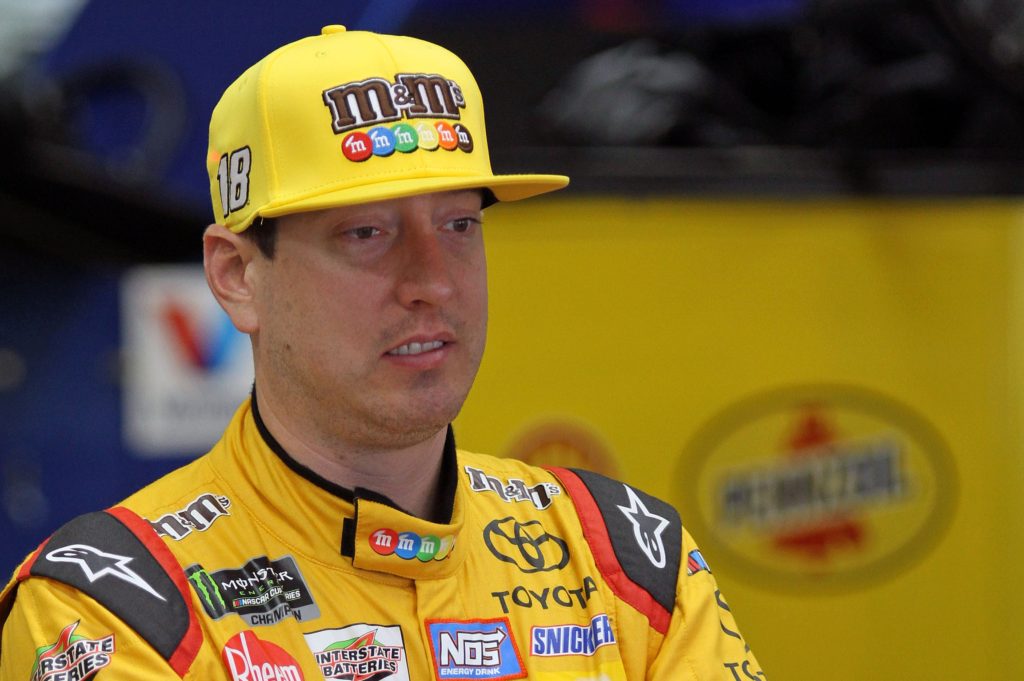 I'd like to ask a serious question. As a NASCAR fan, do you want the sport to be more like Formula One? Now let me get this out of the way right off the bat, I watch F1 and enjoy it for the most part. I understand the differences in the technology and racing and can sit down and enjoy an F1 race. But, just because I can enjoy the racing in F1 for what it is doesn't mean I want NASCAR to be more like the European juggernaut.
Typically in Formula One there are either one or two superior teams per year and the races are decided between three or four drivers with an occasional upset. Sound familiar? My interactions with F1 fans in the past tell me they love domination and very much dislike parity in the sport.
In 2012, there were seven different winners in the 20 race F1 season and I believe that some people nearly had a coronary because there were too many drivers that won an event. That logic flies in the face of everything I believe in as a racing fan myself. I have been to hundreds of races in the past and one thing that I learned at a young age was that I really have a dislike for total domination. When at a track and people ask me who I'm "pulling for" my response now is, "a good race." I learned that one from my dad and anytime you say that to someone they are basically taken aback but then shake their head in agreement.
You see, to me, I'd much rather watch a race that I can remember being edge of your seat exciting with a fantastic finish than a race that was dominated by a driver that I like. I didn't have a particular affinity for Kurt Busch or Ricky Craven but their epic duel at Darlington in 2003 was the most exciting stock car finish I had ever seen up to that point. I didn't care that it was two guys that weren't my favorites because I was caught up in the moment. I have that inherent need to be caught up in the moment of races and yearn for those exciting finishes, no matter who the drivers may be that is providing them. The Kyle Busch/Kyle Larson finish at Chicago this year is a great example of that as well. Throw any combination of drivers in the NASCAR garage into an epic duel over the closing laps of the race and I'm happy no matter what the outcome may be.
So much has been made of "the Big 3" of Kyle Busch, Kevin Harvick, and Martin Truex, Jr. in NASCAR in 2018 that I'll be happy if I never hear that phrase uttered ever again. If you throw out the three restrictor plate races due to being such wildcards and the rain-shortened race at Michigan in June that Clint Bowyer won on strategy then you have a clear picture of the 2018 dominance by the aforementioned three drivers. They have won 16 of the 17 other races with the only race they were outright beaten being at Martinsville in March with Bowyer taking the win on a cold Monday afternoon after the race was snowed out on Sunday. That sounds a lot like Formula One to me and that doesn't exactly mean it's a good thing in my book.
I've been very critical of the racing product the Monster Energy NASCAR Cup Series has put on display in 2018 and was a very big proponent for the All-Star aero package being used multiple times this season. Of course, we now know that's not going to happen this year however there is strong rumblings the aero package will be on display upwards of 14 times in 2019. I think that's definitely a step in the right direction and hope the on-track product benefits tremendously from that package. Also, I hope it helps to level the playing field and put different combinations of drivers at the front of the pack from week to week.
One of the things that I loved about NASCAR growing up was the unpredictability of the sport. Sure, every year there are guys that are better than others for the most part but there used to be a sense of that unpredictability. There will be that guy that will say, "insert driver here" dominated in the 80s/90s and it's always been like that. I done a little research and that's not exactly the case. 30 years ago in 1988 there were 14 different winners in 29 races. There were also 14 winners in 29 races in 1990 and 1991. 2018 is only ahead of eight other NASCAR seasons so far in percentage of different winners dating back to 1978. If any of the previous 2018 winners prevail at Watkins Glen this coming weekend, this season will only be ahead of six other seasons since 1978.
F1 hasn't always been dominated by a handful of drivers. The 1982 season had 12 winners in 16 races, 1983 had eight winners in 15 races, and 1985 had eight winners in 16 races.  For many years after that there were five or six winners from time-to-time during an F1 season then in 2003 there were eight winners in 16 races. But for the most part over the past several seasons it's again been dominated by a couple of drivers. I just don't want to see NASCAR go down the same path of only a handful of drivers/teams capable of winning on a given weekend but that's where we are at in 2018.
Much like Ferrari and Mercedes dominate F1, Stewart-Haas and Joe Gibbs/Furniture Row dominate the Cup Series. For some, that domination is great and they love it but for others like me they want to see a little more variety. I feel like Jack Nicholson's character Jack Torrance in The Shining, sitting at a typewriter, repeatedly banging out the words, "All work and no play makes Jack a dull boy." I just want a little more variety in my NASCAR racing and don't feel that utter dominance by a handful of drivers is good for the sport. Saying that, I do not think NASCAR should penalize the driver's who are dominating. I've heard people saying things like, "you just want NASCAR to slow them down" or, "why should they be penalized for being the best?" Listen, I'm not saying they should be penalized for anything. Bravo, kudos, all the best for being elite to those guys but I simply find it pretty mundane and hope that some other teams catch up sooner rather than later or this season will be an anomaly we are talking about for a long time to come.
The absolute worst-case scenario for NASCAR would be for some fluke to happen and for Busch, Harvick, and Truex to all somehow falter down the stretch in the playoffs and not compete for the title at Homestead.  Could you imagine the backlash that NASCAR would get if, say, Brad Keselowski points his way into the final four at Homestead and finishes second or third in the race but beats the other three championship contenders? Then we'd likely get a lot of people clamoring for the "old" points system to return. At least in F1 if a couple of drivers completely dominate during the season there's no chance they may not win the title.
Where do you stand on this topic? Are you good with the fact that NASCAR has basically become a sport where only a handful of drivers even have a remote chance of winning a race? Would you like to see some more diversity? Or are you just going to do like me and try to ride out this 2018 season and hope for better things in 2019 with a modified rules package? Do we really want NASCAR to be more like Formula One? All wins by the "Big 3" makes Ricky a disinterested fan.
**The opinions expressed on this site are not necessarily those of the publisher, management or staff. All comments other than website related problems need to be directed to the author. (c)OnPitRoad.com. **