Stacked Lineup for This Weekend at Road America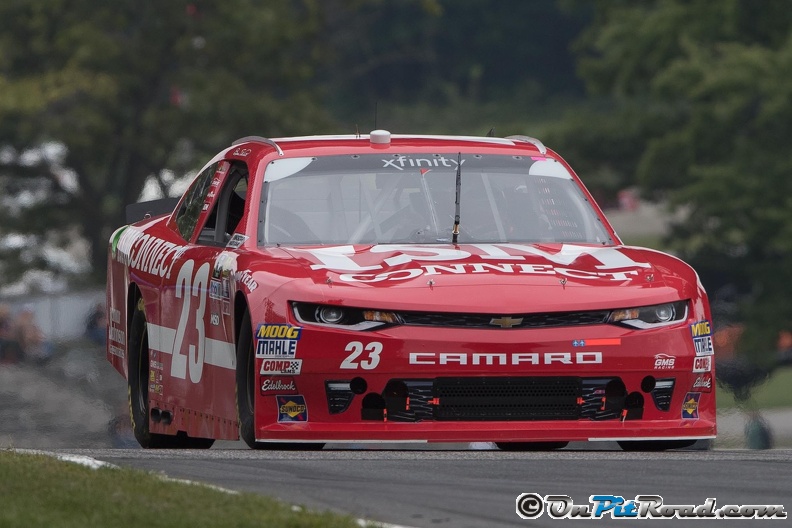 Today's NASCAR XFINITY Series Race at Road America might just be the most stacked field of the season.
Series regulars including Justin Allgaier, Christopher Bell and Elliott Sadler will be joined by a handful of drivers making a rare one-off start in the series.
Bill Elliott
The most high-profile name in today's event is hands down Bill Elliott.
The 1988 Monster Energy NASCAR Cup Series champion and Hall of Famer is one of the biggest stories going into today's race.
Elliott, making his first start in one of NASCAR's top-three series since 2011, will be driving the No. 23 car for GMS Racing. He becomes the first driver to compete in a race after being inducted into the NASCAR Hall of Fame. Elliott was 26th in final practice.
Conor Daly
Verizon IndyCar Series Driver Conor Daly will make his NASCAR debut in the No. 6 entry for Roush Fenway Racing. In an interview with NASCAR.com, Daly made it clear Road America is one of the tracks he feels most comfortable on.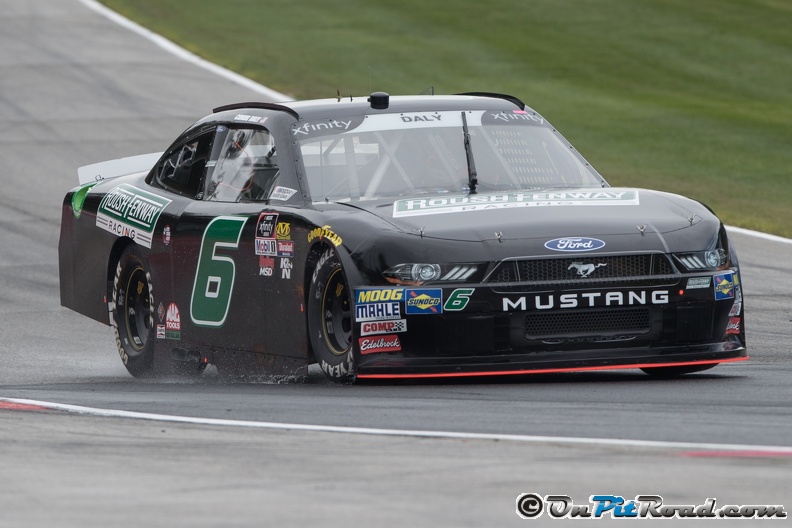 "I've raced at Road America almost every year since I was 16 and have won there," he said. "I have driven almost every form of car, but this will be my first stock car experience."
Despite the controversy coming into this weekend with Lilly Diabetes, who pulled their sponsorship last minute, Daly remained focused and was 17th in final practice.
James "JD" Davison
Australian native James Davison returns to the series again this weekend for his 3rd NASCAR XFINITY Series start at Road America.
Davison, who competed in this year's running of the Indianapolis 500, impressed at Road America last year. He started second and was a favorite to win until he was caught up in an accident and finished 37th. He was second in final practice yesterday.
Andy Lally
Full-time IMSA WeatherTech SportsCar Championship driver and former Monster Energy NASCAR Cup Series Rookie of the Year, Andy Lally, will make his first XFINITY start at Road America since 2015.
In his two previous starts at Road America, Lally finished in 15th and seventh in underfunded cars. He proved yesterday that he is a serious contender to win today, finishing seventh in final practice.
Katherine Legge
Katherine Legge, another full-time IMSA WeatherTech SportsCar driver, has shown she can perform.
Her season to this point in IMSA has been impressive with one win and five podium finishes.
Her NASCAR XFINITY Series debut did not go as planned, though. At Mid-Ohio earlier this month, she finished 30th after having an engine failure.
Legge has a chance to be a contender for the win at the end if she can stay out of trouble. She was 23rd in final practice.
Qualifying for today's Johnsonville 180 is at 12:35 p.m. ET. Green flag for the race is scheduled for 3 p.m. ET.