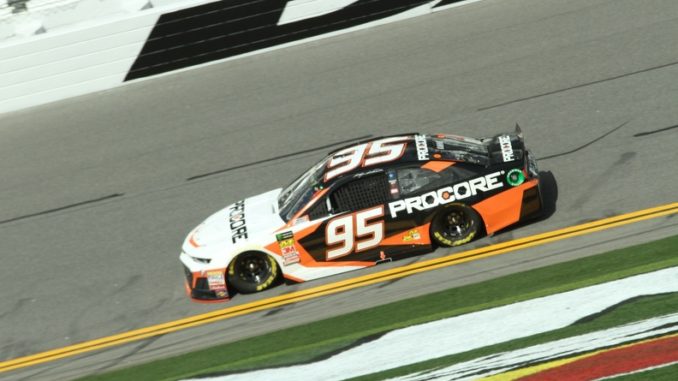 Former full-time Monster Energy NASCAR Cup Series competitor Regan Smith will get back behind the wheel of a race car for the first time this season, substituting for Kasey Kahne at Leavine Family Racing.
Smith has seven wins in NASCAR's top-three series, including one at the Cup level at Darlington in 2011.
Kahne, who visited the infield care center following the race at Darlington Raceway last weekend, will step out of the No. 95 for the Brickyard 400 due to "lingering effects from extreme heat exhaustion" according to a tweet from the team.
Kahne is set to retire from full-time NASCAR racing at the end of the 2018 season. He was the winner of last year's running of the Brickyard at Indianapolis Motor Speedway. Missing the race this coming weekend will eliminate his chances at defending the win and qualifying for the playoffs.
Coming into the weekend, Kahne has competed in every Cup race since the 2004 season. Sitting out at Indianapolis will snap a 529-race consecutive streak.
It is unclear whether Kahne will be back in the No. 95 Chevrolet for the series' next race at Las Vegas Motor Speedway.