Hunter-Reay Dominates Sonoma While Dixon Wins 5th Championship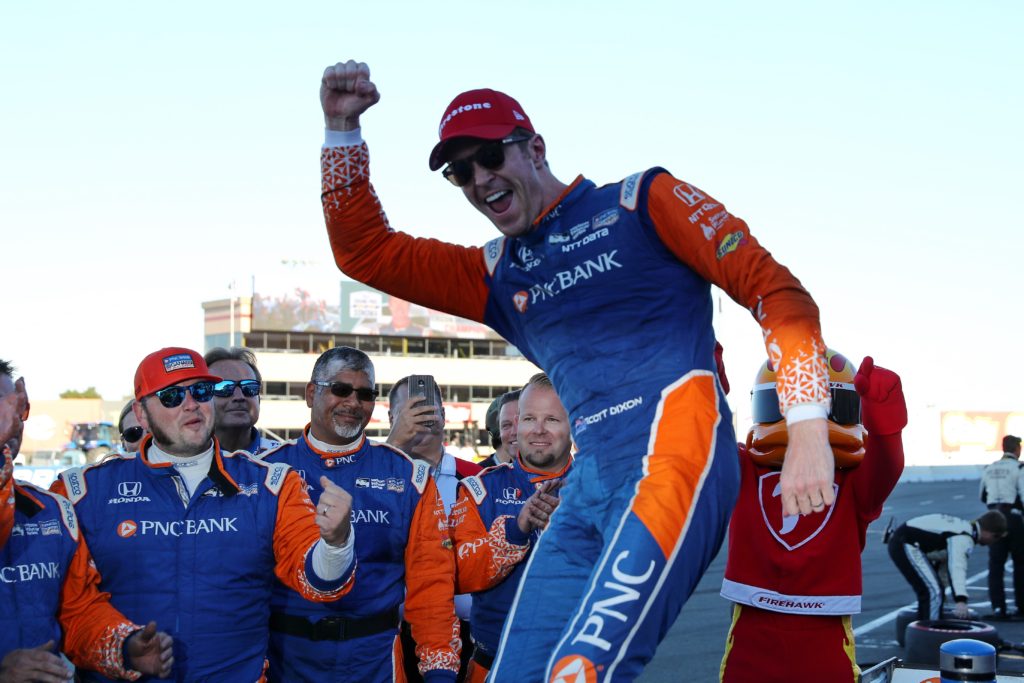 When the dust settled at Sonoma Raceway, Ryan Hunter-Reay dominated the final Verizon IndyCar Series race of the year to take his second win of 2018 and 18th of his career. Meanwhile, Scott Dixon held on to take home the title for the fifth time in his career, becoming only the first person since A.J. Foyt to win at least five championships.
"It's all about the people and I'm the lucky one that gets to take it across the line," Dixon said post-race. "I can't thank enough everybody. My team, teammates. Everybody involved. This doesn't come without a lot of hard work. We had a lot of grit."
Dixon didn't have it easy to win the title. He had to fend off a hungry Alexander Rossi all season to stay at the top. It was the race at Sonoma, however, that Rossi, a California native, floundered.
An early Lap 1 error where Rossi ran into the back of teammate Marco Andretti caused Rossi, a three-time winner on the season, to lose his front wing and force him to pit for repairs. A strong drive allowed him to continue fighting all race long, and make his way back up to a seventh-place finishing position while Dixon finished second, winning the Astor Cup.
"It was unfortunate for it to go out like that. I wish I could re-play that a million more times," a dejected Rossi admitted. "Just the way it is. The team did a great job to kind of get me back on the road to recovery after the mistake that I made."
Despite Rossi's disappointment, he remained positive, even as Dixon celebrated the championship.
"A huge congratulations to Scott. He's a five-time champion now for a reason. It's a pleasure to race against him all year, to compete against him. We'll try to one-up him come September of 2019."
For Dixon, this year's championship was his first with new sponsor PNC Bank. The new full season partner stepped in, filling a void left by Target's departure at the end of the 2016 season.
"A huge thank you obviously to PNC [Bank] for coming along this year. It really stepped up the team. Honda's been amazing. There's just so many people," he continued.
Joining Hunter-Reay and Dixon on the podium was Will Power, who finished third in both the race and championship standings. Simon Pagenaud and Marco Andretti finished out the top-five drivers.
Sebastien Bourdais, who won the season opener on the Streets of St. Petersburg, finished sixth followed by Rossi, Josef Newgarden, Patricio O'Ward and Ed Jones. O'Ward's ninth-place finish in his series debut was the best result for Harding Racing all season.
The next time IndyCar will hit the track for a race will be next March at St. Petersburg in Florida.