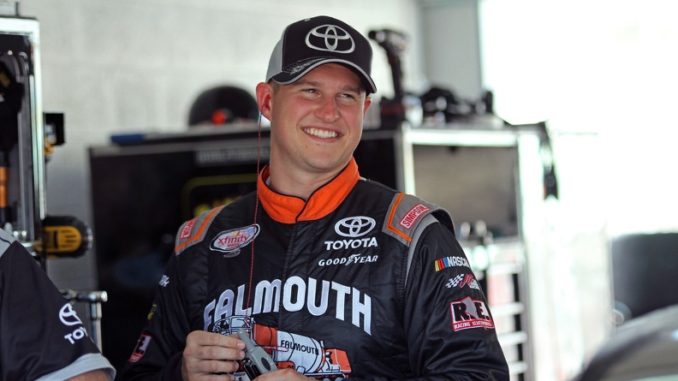 Ryan Preece, one of NASCAR's most promising short track stars, is going full-time in the Monster Energy NASCAR Cup Series in 2019, driving for JTG Daugherty Racing.
JTG Daugherty Racing confirmed the two-car 2019 lineup of Preece in the No. 47 and Chris Buescher remaining in the No. 37 on Friday. Preece will take over for the departing A.J. Allmendinger.
"We're really looking forward to having Ryan join our team for the 2019 season," team co-owner Tad Geschickter said in a release. "Ryan has an impressive list of accomplishments in the NASCAR Xfinity Series and the NASCAR Whelen Modified Tour Series and is now being given a great opportunity to compete at NASCAR's highest level full-time. We really believe in him and think he's a great addition to the team."
Preece, who is competing this weekend for Joe Gibbs Racing in the XFINITY Series, "bet on himself" last year by deciding to opt out of a full-time contract with JD Motorsports, a lesser team, to pool his money together to run a few races for Gibbs. It was a risk that paid off as Preece has scored two wins in his time at JGR, leading him to a Cup ride.
Making his name on the NASCAR Whelen Modified Tour, Preece has won a total of 22 races and has one championship to his credit. His time driving modifieds helped bill him as a promising short track racer.
"To finally get to this level and earn it, it's really a short-trackers' dream," Preece said. "To get here and to race for people with such class, it's a family-owned team and that's something I've always been a part of. Hopefully we can start out strong and compete for wins."
Next year's Daytona 500 appearance will be the first for Preece. He has five past Cup Series starts, all of which came in 2015.