Daniel Hemric Tabbed to Replace Ryan Newman at RCR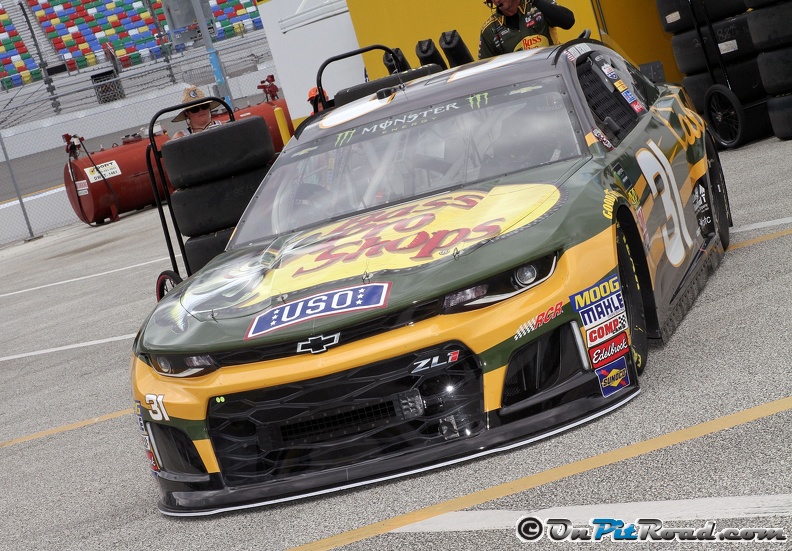 Just days after Ryan Newman announced he would leave Richard Childress Racing at the end of the 2019 season to drive the No. 6 Ford at Roush-Fenway Racing, RCR has announced NASCAR XFINITY Series driver Daniel Hemric will be his replacement.
Hemric has driven the No. 21 Chevrolet for RCR in the XFINITY Series since the start of the 2017 season compiling 20 top-fives and 33 top-10's in 60 starts. Though Hemric has not scored any wins, he has consistently performed very well and currently second in the points.
While Hemric has recently discussed moving to other teams, on Friday at Charlotte Motor Speedway, he talked about what facilitated his decision to stay.
"All along in my heart, I knew where I wanted to be and this was the path and this is where I wanted to land no matter how it shook out, there were times where I looked at (Richard Childress) and said, please help me not make this decision."
It was also announced that Caterpillar would remain as the primary sponsor, however, there are discussions regarding changing the number from 31 to 8.
Team owner, Richard Childress, commented on the move saying, "Daniel falls right in the line with those guys. He has all the talent it takes to win. He will be a winner. He will race for championships."