Gragson Set to Join JR Motorsports, Replacing Sadler in 2019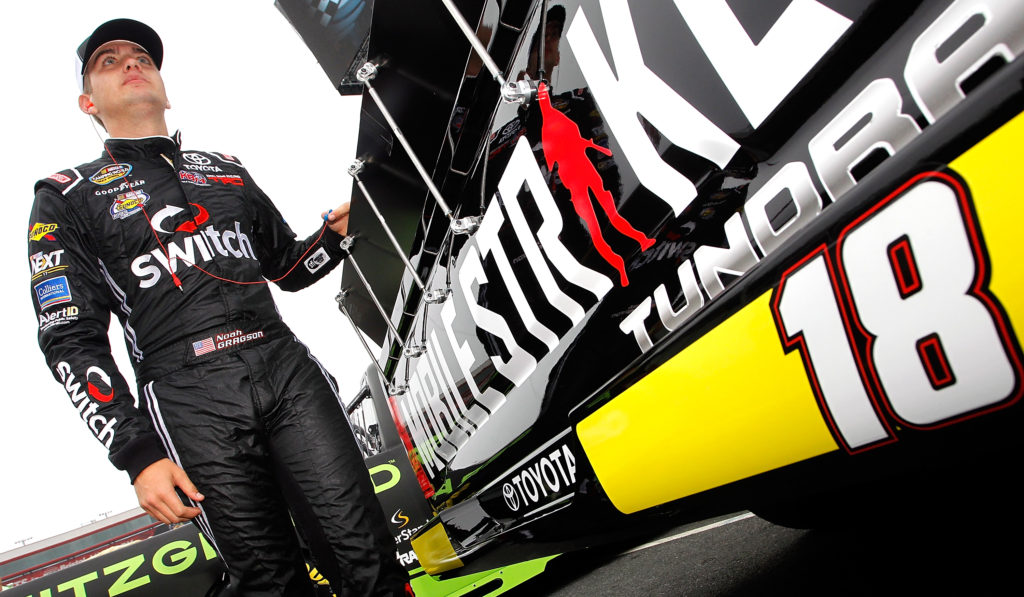 One of the NASCAR Camping World Truck Series' most popular driver is moving on rung up the NASCAR ladder in 2019. Noah Gragson will join JR Motorsports in 2019 to pilot the No. 1 Chevrolet that retiring Elliott Sadler is departing.
"Having the opportunity to drive for JRM and the No. 1 team next year is a dream come true," Gragson said. "I'd like to personally thank Dale Jr., Kelley, Chevrolet and everyone at JRM for allowing me to compete for a championship in the NASCAR Xfinity Series. I'd also like to thank my sponsors, my management team and my family, because none of this would be possible if it wasn't for their support along the way.
"It will be an honor to follow in Elliott Sadler's footsteps and I'm thrilled to be joining such a successful race team. Elliott and Dale Jr. have done so much for the sport over the years and I hope I can do my part to help take it to the next level. Overall, I'm excited, humbled and extremely appreciative for everyone helping this dream come to fruition."
The 20-year-old Las Vegas driver is one of the eight Truck Series championship competitors, and finds himself in good position to advance further in the playoffs. In 17 races this year, he has 13 top-10s, eight top-fives and one win coming at Kansas Speedway. He currently sits second to Johnny Sauter in the standings.
Gragson also ran in three NASCAR XFINITY Series races earlier this year for Joe Gibbs Racing where he finished second in his series debut. He followed that up by finishing fourth and seventh in his next two outings, performances that may have caught the eye of JR Motorsports' management.
"Noah's proven himself quite a competitor over the last two seasons in the Truck Series," said Kelley Earnhardt Miller, general manager of JR Motorsports. "He's also impressed during a handful of races in the Xfinity Series and a lot of folks have taken notice. He brings the talent, energy and enthusiasm we're looking for, and we're glad to have him on board.
"With Noah's addition, JRM has struck a healthy balance of youth and experience as we plan for the team's future."
Details regarding sponsorship and crew will be released at a later date.