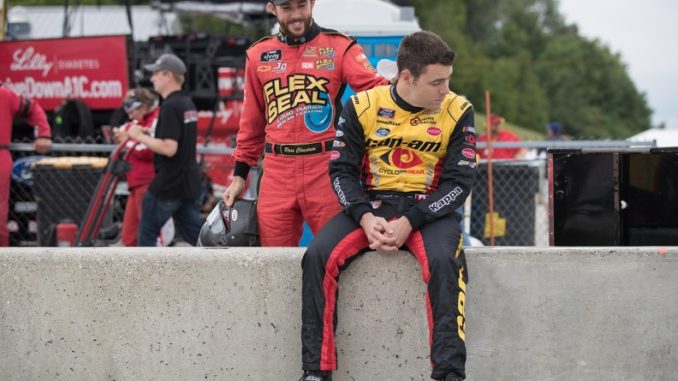 As Alex Labbe finishes out his rookie season with DGM Racing in the NASCAR Xfinity Series, the team has announced a new partner jumping on board for the next two races.
Alpha Prime USA, led by another driver, Caesar Bacarella, has joined the team for the next two races starting this weekend at Kansas Speedway and at Texas Motor Speedway on Saturday, November 3rd.
The new company features state-of-the-art apparel for the modern athlete with fitness clothing.
Labbe enters this weekend 16th in the points standings with one top-10 finish.
Labbe is excited to have a new partner on board his No. 36 Chevrolet for the next two events.
"I can't thank Alpha Prime USA enough for coming on board with us this weekend," said Labbe. "We appreciate Mr. Bacarella and everyone at Alpha Prime USA for giving us an opportunity to partner with them and DGM Racing.
"We want to do our best this weekend to give them a top-10 finish."
Labbe has scored the top finish among rookie drivers or consistently come home in the top three among rookies all season long which makes him a contender to win rookie of the year honors in the NASCAR national series.