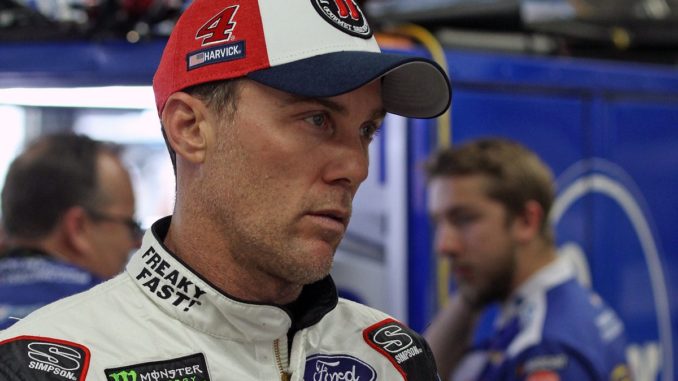 Kevin Harvick's No. 4 Stewart-Haas Racing Ford has arguably been the strongest car in the Monster Energy NASCAR Cup Series this season. Harvick has racked up an impressive seven wins this season and backed that up with 20 top-fives and 25 top-10s. That's a top-10 in 78% of the races. It's also five more top-10's than he had in his 2014 championship season and he still has four races to go.
Sunday at Kansas, Harvick had another stellar performance and appeared to be on his way to yet another win until a late race pit road speeding penalty took him out of contention. It's easy to for Monday morning quarterbacks to say the driver should have been more cautious and avoided the penalty. Harvick fans may be upset that he gave away a chance at a victory that appeared to be a lock.
In reality, however, fans should be happy their driver is still pushing hard to win. Harvick discussed the penalty after the race on Sunday, "Today wasn't great from my standpoint. Our Busch Lite Ford was really fast and leading the race there and I got a speeding penalty. That was my fault. I tried to get a little too much and wound up going too fast."
I would much rather my favorite driver make a mistake for pushing hard and trying have the best finish possible rather than riding around and not taking chances because they are having a good points day (Refer back to Jimmie Johnson at the Roval). This tells me Harvick is giving 110% all the time. If you are a Harvick fan, that is definitely a good thing.
So, Harvick fans, stand proud, thank your driver. Enjoy the races with the confidence of knowing he is giving all he's got. That's a much better feeling than thinking he is just riding around for a paycheck.
**The opinions expressed on this site are not necessarily those of the publisher, management or staff. All comments other than website related problems need to be directed to the author. (c)OnPitRoad.com. **