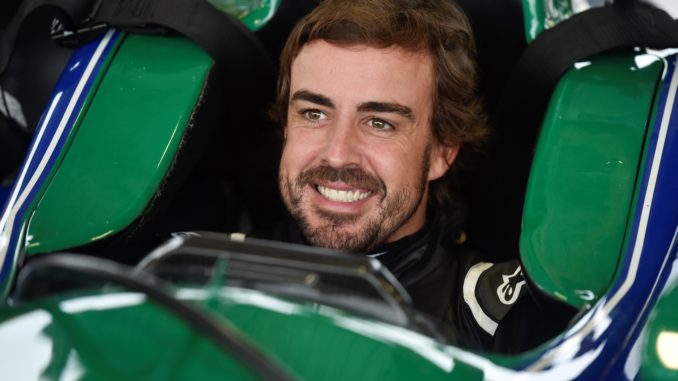 Outgoing Formula 1 star Fernando Alonso confirmed Saturday he will return to Indiana in the Month of May next year to compete in the Indianapolis 500 for McLaren after a one-year absence.
Alonso, who is leaving F1 at the end of the year after 17 years in the series, made his Indy 500 debut in 2017 in a partnership between McLaren and Andretti Autosport. He qualified fifth for his oval-track debut and even led 27 laps in the race before blowing an engine late in the going, finishing a disappointing 24th.
"I've made clear for some time my desire to achieve the Triple Crown," said Alonso, the two-time F1 champion. "I had an incredible experience at Indianapolis in 2017, and I knew in my heart of hearts I had to go back if the opportunity was there.
"I am especially glad to be returning with McLaren. This was always my first choice if the team decided to do it, so I'm delighted they have decided to go ahead. It's a tough race and we'll be up against the best, so it will be a huge challenge. But we're racers and that's why we race. One of the things I'm looking forward to most is seeing the fans again, who are absolutely fantastic."
Additional 2019 racing plans for the Spaniard have yet to be confirmed, but he has already said he is not entertaining a full-time Verizon IndyCar Series ride. Alonso is due to participate in a ride swap with Jimmie Johnson in Bahrain at the end of November. Alonso may also be considering rides in IMSA, European sports cars series or Formula E.
The Spaniard is expected to announce more Indy 500 details as they become available.