How Does Martin Truex Jr Stack up at Homestead?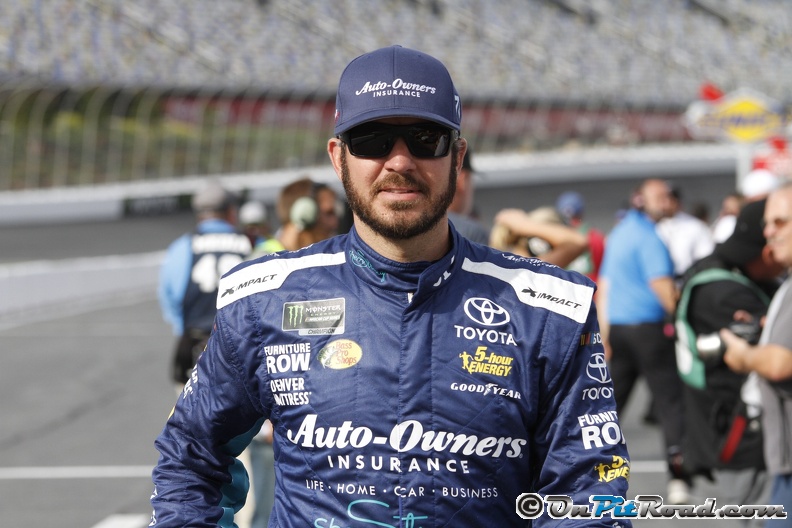 Martin Truex Jr will compete for his second Monster Energy NASCAR Cup Series championship Sunday at Homestead-Miami Speedway. Truex qualified for the Championship 4 by finishing in the top four in the points in the previous round. Truex' strong performance throughout the season provided a significant number of playoff points which made the path to Homestead somewhat easier.
Truex' 2019 season has been impressive scoring four wins, 19 top-fives, 20 top-10's, and four poles. Truex has led 996 laps this season and has an average finish of 11.
Truex has had an impressive season, but how does he perform at Homestead?
Truex has one win in the season finale event, and has managed four top-fives, and eight top-10's. A driver rating of 104.1 places him fourth on the all-time list at the speedway.
Truex was bumped out of the way by Joey Logano for the win at Martinsville. After the race, Truex stated with confidence Logano would not win the championship. The situation at Martinsville seems to have created a rivalry between the two drivers. Truex does not concern himself with the rivalry, but thinks it is good for the sport. "I really don't care. It's good for the sport and it's good for our fans to see things that get them fired up. For me personally, I know what I need to do. I don't need to tell anyone. Talk is cheap, put it on the race track and show us what you've got, that's all that matters. That's kind of what I focus on and that's what I plan on doing if I get there", said Truex.
Truex has the added element of knowing the season finale event will be the final race for his Furniture Row Racing team as it was announced earlier this season it would cease operations at the end of 2018.
Truex will drive the No. 19 Toyota for Joe Gibbs Racing in 2019.
Truex, who is the defending MENCS champion will battle two other former champions and his new rival for the 2019 championship. The drivers competing against Truex are – Joey Logano seeking his first title, 2014 series champion, Kevin Harvick, and 2015 series champion, Kyle Busch.
[socialpoll id="2526647″]