Carteret County Excited to Host Legends Asphalt Nationals in 2019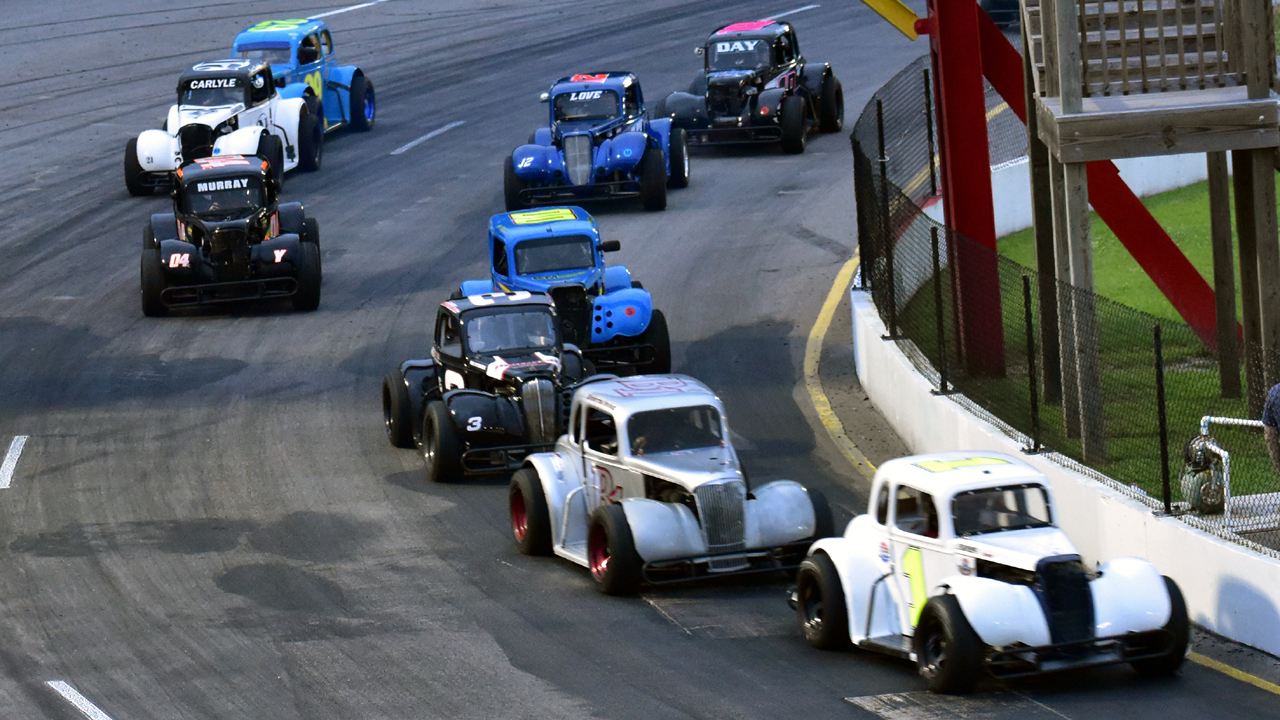 PELETIER, NC – Another one of the late Bobby Watson's dreams is poised to become a reality in October 2019 when Bobby Watson's Carteret County Speedway hosts the INEX Legends Asphalt Nationals.
The event is the biggest race weekend of the year for the Legend Cars that run at Carteret County Speedway and most other short tracks across the country.  Watson became a fan of the Legends division which boasted some of the strongest car counts and produced some of the most entertaining racing during the season.  Watson often talked about how much he had wanted the Legends Nationals – and now, from October 17th through October 19th, his track will play host to the prestigious event.
"Congratulations Bobby Watson, the INEX Legends Asphalt Nationals are being held at your facility," track owner Bob Lowery said.  "What an honor to host the world's largest Legends race at Bobby Watson's Carteret County Speedway.  This prestigious race is selected by drivers and race officials of the INEX series.  The staff and I are humbled yet extremely excited to host this year's event."
Lowery, a long-time friend and business partner of the late Bobby Watson, plans to carry out Watson's dream at the 4/10-mile track in Peletier, North Carolina.
"I know Bobby Watson is looking down today with a big smile on his face," track media relations director Andy Marquis said.  "The Legends division really became one of Bobby's favorites.  He came up to me on more than one occasion talking about how he wanted to host the Legends Asphalt Nationals out here.  I'm so happy to see another part of his dream come true."
A press release by U.S. Legend Cars and INEX International stated: The "Crystal Coast" will host the INEX Legends Asphalt Nationals for the first time at Bobby Watson's Carteret County Speedway in Swansboro, North Carolina.  Carteret County Speedway has put a growing effort into the Legends class since the track's inception in 2015 by hosting several big money paying events.  Drivers will all converge to the 4/10ths flat mile on October 17th, 18th and 19th, 2019 to crown USLCI national champions.
The October 17-19th event joins a series of big races that have been announced at Bobby Watson's Carteret County Speedway.  The CARS Response Energy Tour will come back to Carteret for the second time on July 13th and the Carolina Mini-Stock Challenge will run its 2nd Annual 4-Cylinder Nationals on November 16th.
"We're excited to continue the tradition of being leaders in the eastern United States with short track's premier races and series.  The 2019 season will be one of the best yet.  To again host the CARS Tour and the 4-Cylinder Nationals, we're proud to carry on Bobby Watson's dream and having the Legends Nationals was part of that dream.  Every race is an event that will keep you coming back race after race."
The 2019 season will officially commence on Saturday, March 30th.  Tickets at Bobby Watson's Carteret County Speedway will be $15 for adults most races, $20 for special events.  Kids 10 and under always get in free.