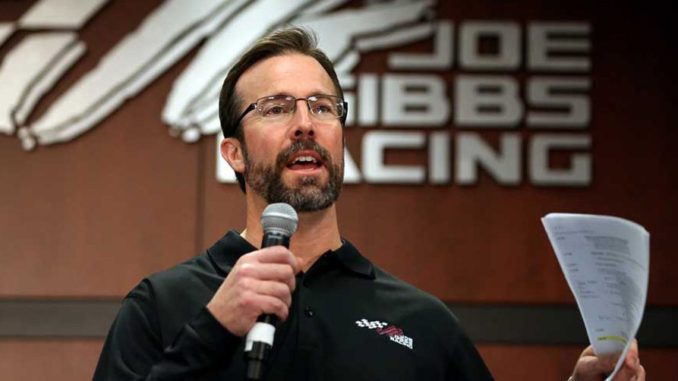 JD Gibbs, co-founder of Joe Gibbs Racing (JGR) and son of Joe Gibbs, has passed away at age 49 due to "complications following a long battle with a degenerative neurological disease" as stated in a JGR press release.
Gibbs began his career in football following in the footsteps of his father who won three super bowls with the Washington Redskins. When the elder Gibbs retired from coaching and moved to NASCAR, JD followed suit as well to help him create Joe Gibbs Racing.
Gibbs had a brief stint behind the wheel making 16 K&N starts, eight NASCAR Gander Outdoor Truck Series starts, and five NASCAR Xfinity Series starts. Realizing his talents are better suited for the business side of motorsports instead of driving, Gibbs hung up his helmet and focused on other duties within the team, eventually becoming President of JGR.
Gibbs was the heir apparent to takeover JGR someday, but concerns about his health began to surface in 2014. Gibbs remained involved with the team, but stepped back from spotlight. Information about Gibbs was limited as his family and the team attempted to provide him privacy during his medical battle.
JD Gibbs 1969-2018.