Speedco Partners with Matt Tifft in His First Daytona 500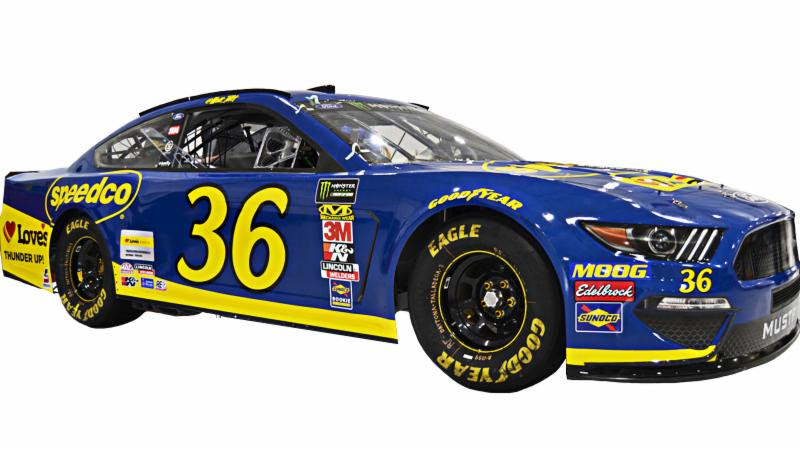 MOORESVILLE, N.C. (February 6, 2019) – Speedco, a national network of service locations for the trucking industry and member of the Love's Family of Companies, will join Matt Tifft and the No. 36 Ford Mustang team for the 61st running of the Great American Race on Feb. 17 at Daytona International Speedway, Front Row Motorsports announced today.
The partnership gives Speedco's parent company, Love's Travel Stops & Country Stores, multiple attempts to take the checkered flag at the famed superspeedway. Love's is the principal partner of Tifft's teammate, Michael McDowell, and is the primary sponsor on McDowell's No. 34 Ford for the Daytona 500.
Speedco celebrated its one-year anniversary with Love's in November and has more than 50 locations across the country providing oil changes, preventative maintenance, inspection services and tire offerings for commercial truck drivers. Love's acquisition of Speedco combined two top brands to give the trucking community more service and product options at more locations.
Tifft will make his Monster Energy NASCAR Cup Series debut in the Daytona 500 on Feb. 17 and will be one of three drivers competing for the Rookie of the Year title in 2019. He has five previous starts at Daytona in the NASCAR Xfinity Series, with a best finish of 11th.
"Love's and Speedco have been great partners of Front Row Motorsports for a long time," said Tifft. "I'm excited to have Speedco with us as I make my Cup debut, especially in the Daytona 500. Michael, David and I are looking forward to working together on track and I'll be working hard to get a top finish for Speedco."
The No. 36 Speedco team will be on track for Daytona 500 pole qualifying on Sunday, Feb. 10, airing live on FOX. The team will then compete in the Can-Am Duels, the qualifying races that set the line-up for the Daytona 500, on Thursday, Feb. 14, airing live on FS1. The 61st running of the Daytona 500 is scheduled to run on Sunday, Feb. 17, at 2:30 p.m. ET and will air live on FOX.