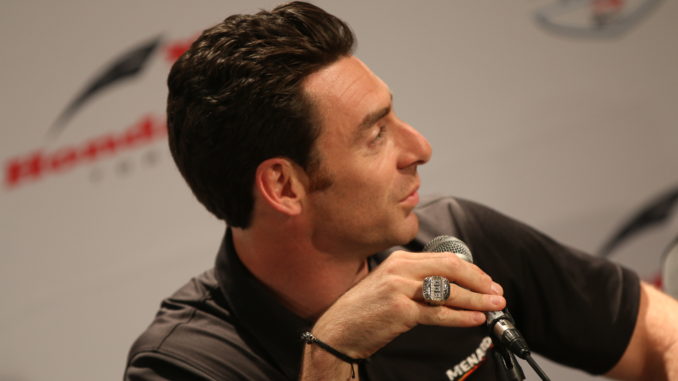 Simon Pagenaud's still looking for his first win on the Streets of Toronto, but the Indianapolis 500 winner will be off to a good start on Sunday when he starts the race from the pole. It's his second pole in the last three races at the track.
Pagenaud posted the fastest lap of the day with a 58.4293 seconds.
"Our [No. 22] DXC Technologies car has been phenomenal all weekend," Pagenaud said after qualifying. "It was a matter of extracting the best out of it and getting the tires going, putting myself in good rhythm. We've had a bit of a margin on everyone all weekend.
"Pole is always important from an ego standpoint," he continued. "Speed is speed and we are racers. You want to be the fastest no question."
At this point last year, Pagenaud had only finished on the podium one time. Toronto was a track where he knew a change in race speed would be a good confidence boost. The Team Penske driver managed to get on the podium, finishing second, matching his best result of 2019.
"Last year was great, but we certainly have way more pace this year than we did last year. I'm going to attack tomorrow. This is the end of the championship. It's time to be aggressive. It's time to pounce on the table, quite frankly and mark my territory."
Qualifying second was Scott Dixon. The defending race winner was fast throughout much of the multi-round session, and appeared to have a chance at a pole. He looped his No. 9 PNC Bank car in the final seconds of qualifying. He was in danger of losing his fastest lap in qualifying, but IndyCar maintained that the driver did not cause a red flag, allowing him to keep his quick lap.
"It's been an interesting day. The last practice sessions have been really tough just to get track space," Dixon said. Even this morning we didn't get one single run with a clear lap."
Rookie Felix Rosenqvist, who has been near the top of the speed charts all weekend, was third followed by Alexander Rossi, Josef Newgarden and Ed Jones rounding out the Firestone Fast Six. Marco Andretti, Sebastien Bourdais, Spencer Pigot and Takuma Sato completed the top-10 drivers.
Hometown favourite James Hinchcliffe will start 14th after being bumped from the second round of qualifying in the dying seconds.