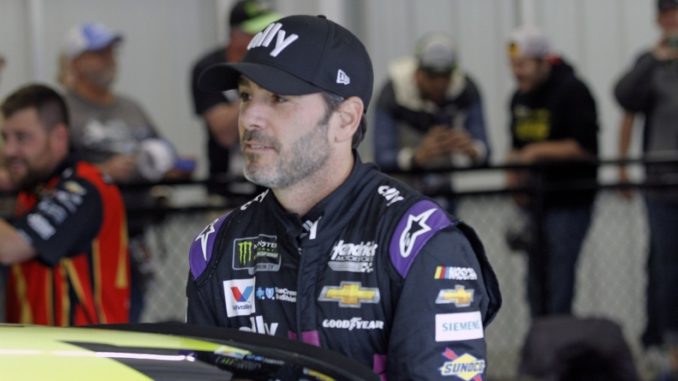 Hendrick Motorsports announced on Monday seven-time Monster Energy NASCAR Cup Series Champion, Jimmie Johnson, will have a new crew chief beginning with the upcoming race at Watkins-Glen International.
Hendrick Motorsports Engineer, Cliff Daniels, has been pegged to replace Kevin Meendering. Meendering became the crew chief for Johnson at the end of the 2018 season replacing long-time crew chief, Chad Knaus, who was Johnson's crew chief for 18 years. Meendering was Johnson's crew chief for only 21 races.
Daniels was an engineer on the No. 48 team when it won the series championship in 2016. Johnson has made it clear he likes Daniels. Team owner, Rick Hendrick, commented on Daniels' familiarity with the team saying, "He's a natural leader and tremendously talented from both a technical and communication standpoint. Cliff's familiarity with Jimmie and the No. 48 team culture will benefit us a ton. He will bring the spark that's been our missing ingredient."
The change comes as Johnson is struggling to make the playoffs for the first time in his career. Johnson currently sits 17th in the standings (one position outside the cutoff) 12 points behind Ryan Newman. Johnson has managed only three top-fives and eight top-tens this season and has not visited victory lane since 2017.
Johnson scored only his second stage win since the inception of stage racing this past weekend at Pocono Raceway.