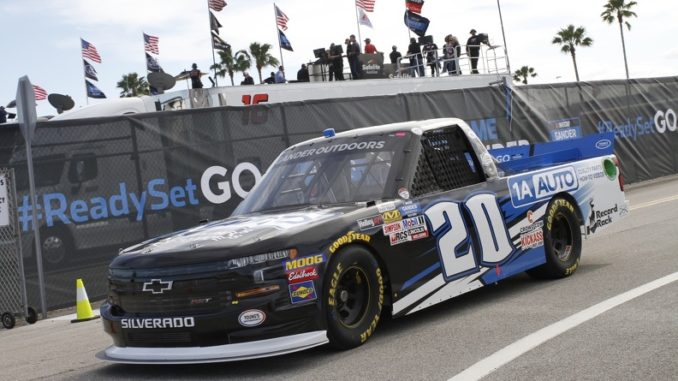 Young's Motorsports driver, Spencer Boyd, was injured in a non-racing incident which will force him to miss the upcoming NASCAR Gander Outdoor Series event at Eldora Speedway on Thursday.
Driver, Landon Huffman, will fill the seat for Boyd this week. Huffman has three career NGOTS starts, none of which came at Eldora.
Boyd has 20 career NGOTS starts with one top-ten finish to his credit. Boyd currently sits 14th in series points.
There has been no word who may drive the truck beyond Eldora should Boyd be required to miss more races.