Ryan Newman in Serious Condition After Last Lap Crash at Daytona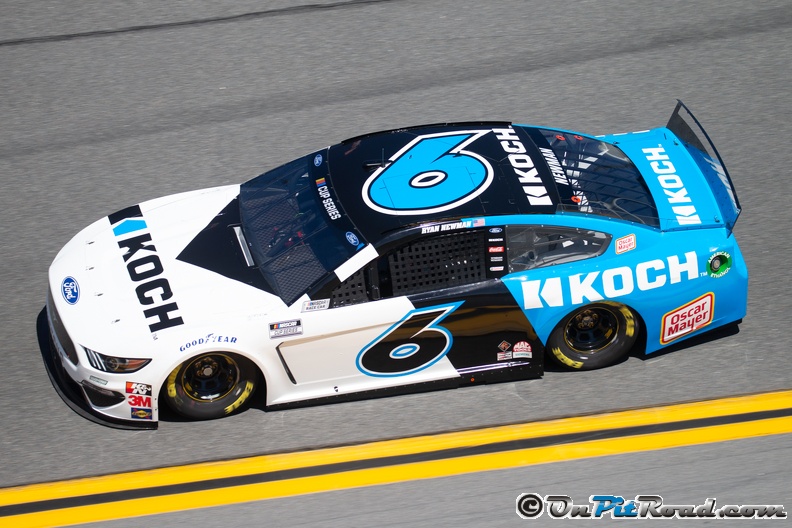 As the field came to the final checkered flag Monday evening in the postponed Daytona 500, the No. 12 Ford Mustang of Ryan Blaney and the No. 6 Mustang of Ryan Newman made contact sending Newman careening into the outside retaining.
Newman's car then went airborne, something that many drivers fear the most. The major concern in these situations is that the remainder of the field is charging toward you at full-speed. There is often no, or very little, time for drivers to react and avoid the crashing cars.
Corey LaJoie was in just that situation. As Newman's car came back toward the track surface, LaJoie's No. 32 slammed into the driver's side sending Newman sliding across the track on his roof. The impact was tremendous. Slow motion replay of the incident shows Newman's car bending into a "U" shape from the impact. A larger concern was the "halo" bar (the top bars of the roll cage around the roof area) gave way leaving Newman somewhat exposed the impact.
Newman had to be cut from the car. Media members were asked to leave the area and NASCAR official put black screens up to prevent anyone from capturing images of the horrific scene.
Fans, media members, and NASCAR and track officials all feared the worst. Prayers and messages of hope filled social media.
Finally, late Monday night, NASCAR Executive Vice-President and Chief Racing Development Officer, shared a statement on Newman's condition from Roush-Fenway Racing, the team for which Newman drives.
As of the time of this writing, there has been no additional details provided.
This crash will surely inspire discussions about safety, the type of racing Daytona and Talladega produces, and procedures related to late race crashes and restarts. There will be many opinions and many decisions to be made.