CHEVROLET NCS AT AUTO CLUB SPEEDWAY: Kyle Busch Powers Camaro ZL1 to Second NCS Win of 2023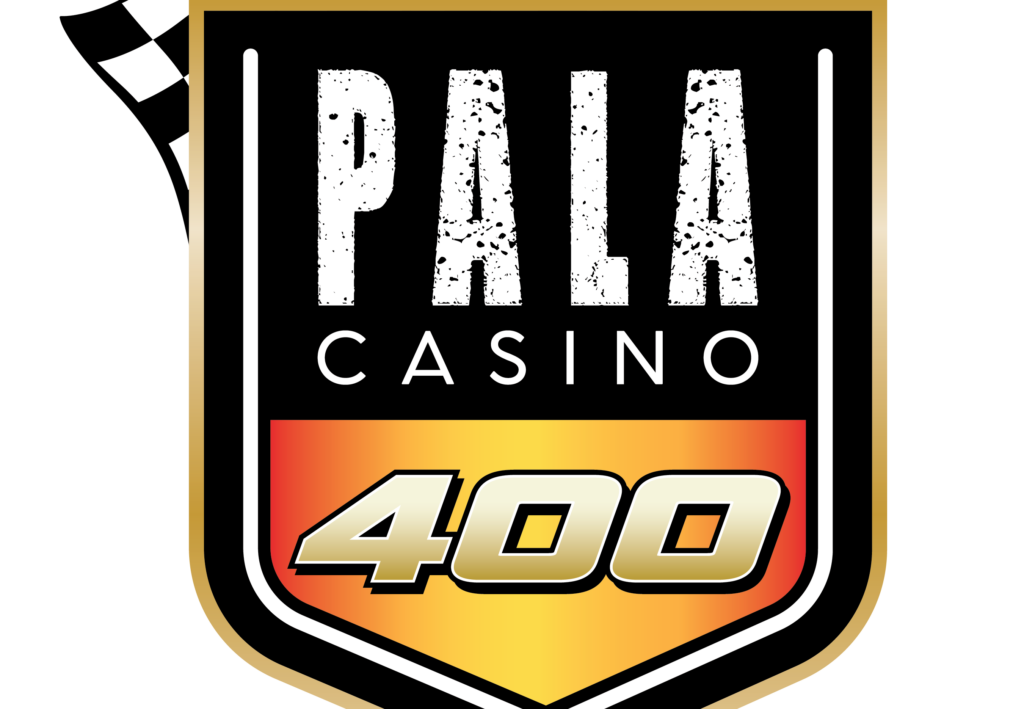 NASCAR CUP SERIES
AUTO CLUB SPEEDWAY
PALA CASINO 400
TEAM CHEVY POST-RACE NOTES & QUOTES
FEBRUARY 26, 2023
KYLE BUSCH POWERS CAMARO ZL1 TO SECOND WIN OF 2023 AT AUTO CLUB SPEEDWAY
Team Chevy Drivers Sweep Top-Four
In just his second points-paying race with Richard Childress Racing, Kyle Busch drove his No. 8 Lucas Oil Camaro ZL1 to the win at Auto Club Motor Speedway.
· The win is Busch's 61st victory in 644-career starts in NASCAR's premier series.
· The win marked Busch's fifth NASCAR Cup Series victory at Auto Club Speedway, the most among active drivers in the series.
· Busch's triumph is the second of the season for the Camaro ZL1, with Busch becoming the second Chevrolet driver to claim a playoff berth in the series.
· Busch's victory marked Chevrolet's series-leading 17th NASCAR Cup Series win at Auto Club Speedway.
· The winningest brand in NASCAR Cup Series history, Chevrolet now has 835 all-time NASCAR Cup Series victories.
· For the second consecutive season, Team Chevy drivers sweep the top-four finishing positions at Auto Club Speedway.
Kyle Busch, No. 8 Lucas Oil Camaro ZL1 – Race Winner Quote
Kyle, the well-documented move to Richard Childress Racing, you've been up front every time in this car; it only took two points races until you get your first win with these guys.
"Yeah, coulda-shoulda-woulda, right, last week. But no, I think it's just phenomenal. I can't thank Richard and Judy enough. I can't thank Austin for calling me and getting me talking and getting me this opportunity to be able to come over here to RCR; and be a part of Chevrolet and be able to race this Lucas Oil Camaro today. To be able to put it up front like that, man.
The guys did a great job, Randall (Burnett, crew chief), everybody that has worked so hard during the off-season. We've done a lot of sim stuff; we've done a lot of testing in general just with trying to get up to speed, systems and all that sort of stuff. But man, there's nothing more rewarding than being able to go to Victory Lane.
Want to give a shout-out to my wife and son and daughter back at home. I miss you guys, I'll see you back at home tonight, and also Rowdy Energy, appreciate them. I need some 3CHI for my hands; I death gripped that wheel throughout the second half of that race. We held on, man, we got it today."
You've won a lot of big races through your career, but given everything that went in with the move and the change in teams, where does this one rank?
"I think it ranks high just because it ranks to the fact of I can do it. I never doubted myself, but sometimes you do. You kind of get down on it, you wonder what's going on and what's happening and you put yourself in a different situation and you're able to come out here and reward your guys. It's not about me always winning but it's about the guys. I've been with a lot of great people that have given me a lot of great opportunities in my career, so it's awesome to be able to reward them.
I'm going to enjoy it for sure, and hopefully there's many more left to go."
TOP TEAM CHEVY UNOFFICIAL TOP-10 RESULTS:
POS. DRIVER
1st Kyle Busch, No. 8 Lucas Oil Camaro ZL1
2nd Chase Elliott, No. 9 NAPA Auto Parts Camaro ZL1
3rd Ross Chastain, No. 1 Kubota Camaro ZL1
4th Daniel Suarez, No. 99 Freeway Insurance Camaro ZL1
8th Alex Bowman, No. 48 Ally Camaro ZL1
9th Austin Dillon, No. 3 Dow Coatings Camaro ZL1
TOP-FIVE UNOFFICIAL RESULTS:
POS. DRIVER
1st Kyle Busch (Chevrolet)
2nd Chase Elliott (Chevrolet)
3rd Ross Chastain (Chevrolet)
4th Daniel Suarez (Chevrolet)
5th Kevin Harvick (Ford)
The 2023 NASCAR Cup Series season continues at Las Vegas Motor Speedway with the Pennzoil 400 presented by Jiffy Lube on Sunday, March 5, at 3:30 p.m. ET. Live coverage can be found on FOX, PRN and SiriusXM NASCAR Radio Channel 90.
TEAM CHEVY POST-RACE QUOTES:
Ross Chastain, No. 1 Kubota Camaro ZL1
Finished: 3rd
WHAT WAS THE DIFFERENCE IN THE LAST 30 LAPS BETWEEN YOU AND THE 8?
"He got faster.. I don't know. Our balance was building loose most of the day, so I thought we did everything right. We kept up with it and it would just build pretty loose late in the runs. At times, it was enough, and at times, they got way better. But I thought our No. 1 Kubota Chevrolet was the steady force. To start off the way that we have this year is a total 180 from last year when it was not like this. So, as much as it stings, and as much as it does hurt, hats off to Chevrolet for the top four there and for Trackhouse (on our finishes) at our first crack at big tracks here. That is all we can ask for."
Chase Elliott, No. 9 NAPA Auto Parts Camaro ZL1
Finished: 2nd
"Just really proud of our team. We obviously didn't run very good there toward the end of the year last year, and everybody really went to work hard over the winter to try and get better. Appreciate everybody on our NAPA team for just sticking with it and sticking with each other. Obviously I think we still have some work to do, but it was really nice to just see a lot of that hard work pay off and have the car driving like we were wanting it to do. So that's always a good thing. Appreciate everybody's effort; everybody at Hendrick Motorsports and Chevrolet.
Congratulations to Kyle (Busch). For him to leave and then to go get the job done like that is pretty cool. He's always been really good to me, so happy for them and looking forward to getting to Vegas and hopefully competing for some more wins."
Justin Haley, No. 31 LeafFilter Gutter Protection Camaro ZL1
Finished: 21st
"Our No. 31 LeafFilter Gutter Protection Camaro ZL1 was so fast. We ran free in comparison to my teammate, AJ (Allmendinger), but we knew we had so much speed and potential. Trent (Owens) made some great calls to help the ride quality of the car, and we knew if we could get some track position we would be in a good spot. Unfortunately, we got caught in a pileup on a restart and sustained heavy nose damage. P21 was a decent finish for the day we had."
Noah Gragson, No. 42 Sunseeker Resort Camaro ZL1
Finished: 22nd
"A decent day for our Sunseeker Resorts Chevy. I thought we had decent speed, especially in the first half of the race. We stayed out in the final run of the second stage and got really, really tight. Crazy balance shift and had some damage on the nose, a little bit on the right side. We just kept working on it. We got back on the lead lap and then got it really good there at the end. Ran with the 1, who finished third, just nothing to show for it. We'll keep working. We had really good speed at the end, ran with the guys in the top three, but we were a lap down. I'm proud of this team, we're still learning and we'll get better."
Erik Jones, No. 43 Allegiant Camaro ZL1
Finished: 19th
"Just a tough day for our No. 43 Allegiant team. We struggled from the start with having to start pretty deep in the field with no qualifying. Just never had a really good balance. We got some track position, but couldn't do much with it. A tough day. We just didn't have what we needed. Hopefully we can get a little bit better and keep going forward."
Alex Bowman, No. 48 Ally Camaro ZL1
Finished: 8th
"I felt like we were good. I just couldn't launch out of my pit box. The pit box was really slick and I struggled with that, and because of that, I lost a lot of spots on pit road. I had a good race car, I just had to come from deep every time. We will take it and move on. It was a good points day and we will keep fighting."
Daniel Suarez, No. 99 Freeway Insurance Camaro ZL1
Finished: 4th
"I'm very, very proud of everyone at Trackhouse Racing. They keep building very fast race cars and it's a lot of fun to race like this. My No. 99 Freeway Insurance Chevy team did a great job on pit road with strategy and adjustments. I feel like I made a few mistakes today that maybe cost us a shot at the win. I feel like our car was capable of running up front, but I just made too many mistakes. I just have to clean up a few things on my end and I'm sure we'll come back next weekend with another shot."
TEAM CHEVY RACE HIGHLIGHTS:
Stage One
· With qualifying canceled and the starting lineup determined by the NASCAR rulebook, Daytona 500 Champion Ricky Stenhouse Jr. led Chevrolet to the green from a front row starting position in the Pala Casino 400 at Auto Club Speedway.
· On lap 12, defending Auto Club Speedway winner Kyle Larson brought his No. 5 HENDRICKCARS.COM Camaro ZL1 down pit road for an unscheduled pit stop due to an electrical issue. Crew Chief, Cliff Daniels, brought Larson behind the wall during the competition caution for repairs.
· Ross Chastain powered his No. 1 Kubota Camaro ZL1 to the Stage One win, marking his second stage win of the season.
· Chevrolet drivers led a combined 45 of the 65 laps in Stage One (Chastain – 29 laps led; Alex Bowman – 16 laps led).
· Hendrick Motorsports teammates William Byron and Chase Elliott both scored stage points in Stage One after starting deep in the field. Byron – who started 32nd – finished in the sixth position, while Elliott drove from 33rd to the 10th position to end the opening Stage.
· Team Chevy Stage One: Top-10
1st Ross Chastain, No. 1 Kubota Camaro ZL1
3rd Daniel Suarez, No. 99 Freeway Insurance Camaro ZL1
4th Alex Bowman, No. 48 Ally Camaro ZL1
6th William Byron, No. 24 RaptorTough.com Camaro ZL1
10th Chase Elliott, No. 9 NAPA Auto Parts Camaro ZL1
Stage Two
· On lap 76, AJ Allmendinger was involved in an on-track accident, resulting in the first caution of Stage Two. Allmendinger brought the No. 16 Farmsmart Camaro ZL1 to pit road, with damage sustained forcing the team to retire from the race.
· Chastain performed a sweep of today's Stages after driving his No. 1 Kubota Camaro ZL1 to the Stage Two win, marking his third stage win of the season.
· Four Chevrolet drivers scored stage points in both stages after driving their Camaro ZL1's to top-10 finishes, including Chastain, Suarez, Bowman and Elliott.
· Team Chevy Stage Two: Top-10
1st Ross Chastain, No. 1 Kubota Camaro ZL1
2nd Kyle Busch, No. 8 Lucas Oil Camaro ZL1
5th Daniel Suarez, No. 99 Freeway Insurance Camaro ZL1
7th Chase Elliott, No. 9 NAPA Auto Parts Camaro ZL1
8th Alex Bowman, No. 48 Ally Camaro ZL1
10th Corey LaJoie, No. 7 NEGU Camaro ZL1
About Chevrolet
Founded in 1911 in Detroit, Chevrolet is now one of the world's largest car brands, available in 79 countries with more than 3.2 million cars and trucks sold in 2020. Chevrolet models include electric and fuel-efficient vehicles that feature engaging performance, design that makes the heart beat, passive and active safety features and easy-to-use technology, all at a value. More information on Chevrolet models can be found at www.chevrolet.com.