Brandon Watson Scores Second Career OSCAAR Feature Victory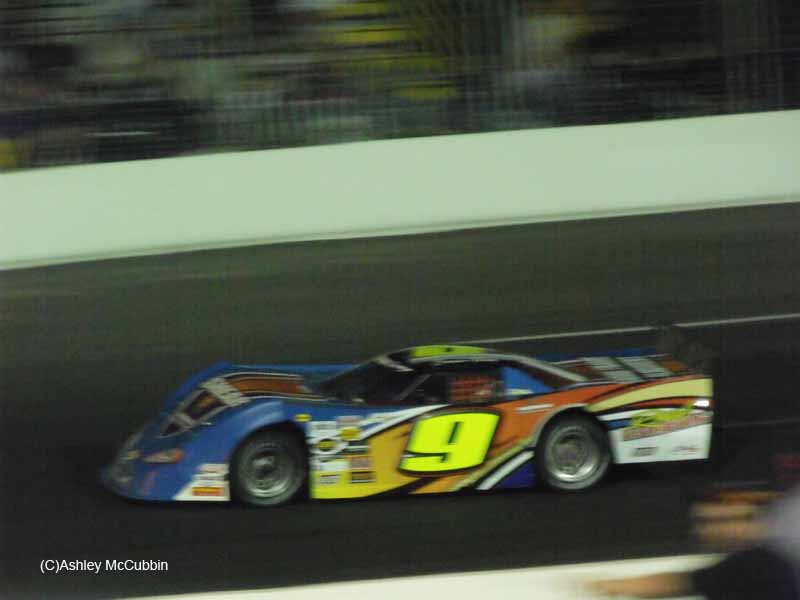 Known for making one of the longest hauls to be at OSCAAR Super Late Model events, George Wilson came into the OSCAAR Super Late Model season opener looking for his first OSCAAR feature win. Virtue of his two qualifying heat race wins, Wilson started on pole and never looked back as he held off Brandon Watson.
"I am guessing he used his stuff up trying to get up to us," Wilson says. "We got the lucky starting position and kudos to everybody on the team. Nobody even touched me."
However, Wilson was found illegal in post-race technical inspection and therefore the win was given to Watson.
This marks Watson's second OSCAAR victory after winning Autumn Colors in 2010. Watson announced in April that he would be running the full 2012 OSCAAR schedule after running the JEGS/CRA Tour last year.
Last year's Sunset Speedway winner Rob Clarke would finish third with Derrike Tiemersma finishing fourth after making his return to the OSCAARs after taking a year off.
Jesse Kennedy rounded out the top five as he enters his rookie OSCAAR season after running four events last year. Kennedy is a former Delaware Speedway Late Model Champion.
There'd be one big incident in the feature when Frank Tulipano would launch off the back of Todd Campball into the air and hit the outside turn four wall trying to miss an incident in front of him. Tulipano and Campball would both be okay. The incident started when Charlie Gallant spun rookie Rob Poole.
Poole, who enters his rookie season of OSCAAR racing after competiting in the Late Model division at Sunset Speedway, had a rough night all together. Beyond the incident with Gallant, he was also spun later in the race by Ian Bourque.
2011 OSCAAR Super Late Model Champion Glenn Watson didn't have a good night as he was spun into the inside wall. Watson is going for his fifth consecutive OSCAAR championship.
The next race for the OSCAAR Super Late Models is at Kawartha Speedway on June 1.
For more information on OSCAAR, check out http://www.oscaar.ca/.