Coca Cola 600 Changes But Remains Test Of Endurance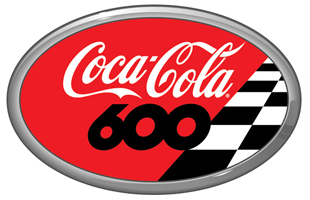 FOX's Darrell Waltrip Won Race Record Five Times Listening, Being Patient
DAYTONA BEACH, Fla. (May 24, 2012) – Much – almost everything – has changed since Joe Lee Johnson spent 5-1/2 hours behind the wheel of his Chevrolet en route to victory in 1960's inaugural World 600 at Charlotte Motor Speedway.
Now the Coca-Cola 600, a 600-mile, 400-lap marathon, is as much about speed as endurance.
It's just a different kind of endurance.
Sunday's 53rd edition of the NASCAR Sprint Cup Series' longest race (FOX, live, 6 p.m. EDT) isn't your father or grandfather's competition. The driver's right foot will be as flat to the floor as possible from a late- afternoon green flag to the checkers that will fall under the lights. Pit crews, no matter how exhausted, will be expected to perform sub-13-second stops whether it's lap 10 or 390.
A year ago 19 of the race's 30 finishers completed all 400 laps – a far cry from Johnson's four-lap margin of victory over Johnny Beauchamp. The 60-car field was reduced to 18 by engine, rear end and suspension failures and accidents.
Nearly 20 years later, when NASCAR Hall of Famer Darrell Waltrip won his first of a record five Coca-Cola 600s, the equipment had improved although hardly to the level of today's machines. Waltrip will analyze Sunday's race as part of the FOX broadcast team that includes Mike Joy and Larry McReynolds.
"It was a mini endurance race," said Waltrip, who won the race for three different owners and two crew chiefs over more than a decade. "Cars at the time when you went over 400 miles you were pushing it. The equipment wasn't that good. You had one of everything: one good engine and your backup (car) was the show car that had been sitting in a K-Mart parking lot.
"It took a game plan. You'd be thinking about a pace, a lot like road racing – when to pit and not let anything interfere with it. Now it's totally opposite: it's a 600-mile sprint race."
Waltrip competed in the race 28 consecutive times, the last in 1995, finishing 11 times in the top five. He won the Coca-Cola 600 in 1978-79 driving for DiGard Racing and crew chief Buddy Parrott. NASCAR Hall of Famer Junior Johnson provided his 1985-winning Chevrolet along with crew chief Jeff Hammond. Hammond also was in charge during 1988-89 wins for Hendrick Motorsports.
He beat Donnie Allison in 1978, Richard Petty in 1979, Harry Gant in 1985, Rusty Wallace in 1988 and Sterling Marlin in 1989. In three of the five wins, Waltrip took the lead for the final time with less than 60 laps remaining.
"We would let the race come to us. We knew the smart strategy was to be conservative and charge at the end," he said mirroring the tactics of NASCAR Hall of Famer David Pearson a three-time Coca Cola 600 winner. "I watched him early in my career and it paid off. You just had to keep 'em (the leaders) in sight."
Hammond, now a FOX pit analyst, agrees that Waltrip was a scholar of the competition – much of it destined, like his driver, for the NASCAR Hall of Fame. "He was a good student of David (Pearson) and all of those he raced against. He took (lessons) from all of them," said Hammond, who teamed with Waltrip to win 43 times between 1982 and 1992.
"He was very methodical and wouldn't get excited about what was going on (around him) on the race track."
The secret to Waltrip's success, according to Hammond, was the ability to listen and absorb. "He was smart, unlike a lot of drivers. You could talk to him about taking care of the equipment," he said. "You'd establish a line and he'd run the car to it and roll out. He didn't believe in driving the corners flat-out. He didn't fire it in there.
"He listened, learned and applied. He didn't make the same mistake twice."
Waltrip also was physically fit – better than many of his competitors – in days before time in the gym was a key element of NASCAR Sprint Cup racing. That made a difference especially with poor driver compartment ventilation, hot floorboards and cars without power steering. All took a toll, especially before lighting allowed much of the Coca-Cola 600 to be run after dark.
"The guy in the best shape had the best chance," said Waltrip. "I didn't get tired."
Waltrip, however, remembers one rival – fellow NASCAR Hall of Famer Cale Yarborough – who was just as fit. "Cale was tenacious. Like in football, you could run him around but you couldn't tip him over," he said.
Waltrip doesn't have a favorite "600" victory instead recalling one he didn't win – 1980 which he finished second to Benny Parsons. The pair traded the lead five times over the final 25 laps in one of the race's most compelling conclusions. Parsons, a NASCAR Sprint Cup champion and broadcaster before his death in 2007 passed Waltrip on Lap 399 and won by a half-second.
"I should have won; that one got away," said Waltrip, who led 157 laps and would have been the first to win the "600" three consecutive times.
According to Hammond, the shoe usually was on the other foot. Waltrip is fond of saying go where they aren't and that's what he did.
"He'd sneak up and steal the pie off the window sill while nobody was looking," said Hammond.