Jarrad Whissell and Jason White Have Mixed Results at CTMP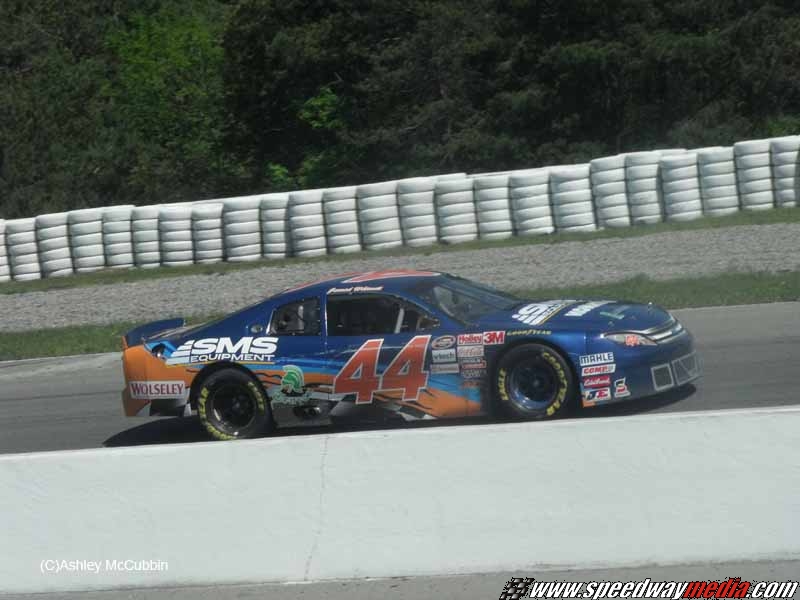 On the Canadian Tire Motorsport Park road course, Jarrad Whissel looked strong behind his No. 44 SMS Equipment/Komatsu Ford before getting collected in an incident with some other drivers.
When his group went out to qualify, he would post the quick time of the group, landing him a 14th starting position.
"It was a very good day and had the whole team optimistic about the race on Sunday," he says.
Whissell was ready to make his up through the field, though said at the beginning of the race, he wasn't trying to be too aggressive. Though he would suffer a set-back on pit road as the team would struggle during their four tire pit stop, setting him back in the field. That's when trouble truck as he would spin out, and then get tagged by the No. 56 car, damaging the right front suspension and flattening the tire. The team would fix the problem to only be meant by more problems with another flat and overheating problems.
"I don't think the racing gods were with us today," he says. " Getting caught up as collateral damage and then struggling with the handling took away our hopes of racing up to the top ten" he stated."
Whissell's plan this year is to run the five NASCAR Canadian Tire Series road courses, along with the pair of ovals out west.
[media-credit id=3 align="alignright" width="300″]
[/media-credit]Meanwhile, Jason White is planning to run the entire 2012 NASCAR Canadian Tire Series season after finishing 12th at CTMP.
"The team worked really hard and we had a great car," the British Columbia native says. "They executed great pit stops and we just had a really consistent day."
White had a rough weekend as in Saturday's practice, there were issues with the plug wires.
"It was definitely not the way we wanted to start out the weekend but the guys found the problem right away," he says.
He would qualifying 13th for the race, running his quickest lap of the race with five laps to go, on his way to finishing 12th. Meanwhile, his teammate DJ Kennington finished second, behind J.R. Fitzpatrick.
"Big congratulations to DJ for a great run and to DJK Racing for preparing me such a good race car, I can't wait to get back at it," White comments.
Next on the schedule for both Whissel and White is Circuit ICAR in Mirabel, QC on June 3rd.