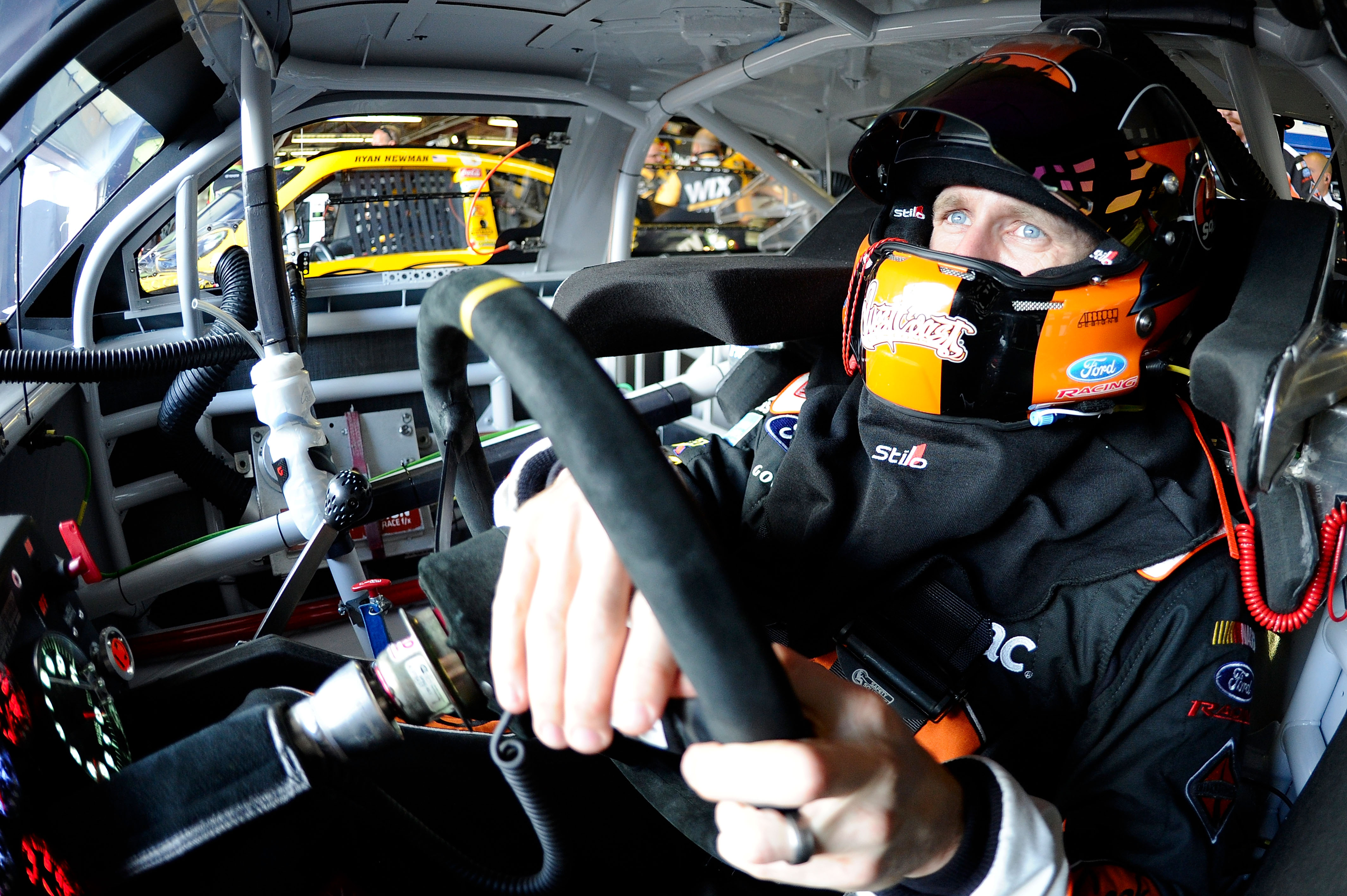 BROOKLYN, MI—It seems hard to believe that it's been since August, 2008 that Ford won a Sprint Cup Series race at Michigan International Speedway.
A track that they made their personal playground for seemingly the better part of the track's history, Ford has struggled as of late to return to victory lane.
"For me it isn't any more or less any other good track that we go to," said Roush Fenway driver Matt Kenseth.
"It has been one of our better tracks through the years so whenever you go to the tracks that you perform better at than others you want to try to take full advantage of that. "
That last win for Ford and Roush was won by Ford's "banner driver", Carl Edwards.
"I think there is so much happening in the sport right now technically with people trying to get the cars positioned the way they want and the splitter just right that I think once you repave it like we have and it is very smooth and a very uniform surface that now people are making leaps and bounds technically with the cars and getting them faster," said Edwards, a two-time MIS winner.
"Before, it seemed like when the track was rough and worn out that guys that could hang the cars out a little like Greg Biffle, or guys with big horsepower ran really well."
Former Roush driver, Mark Martin, recalled a race during the 1990's in which he came from two laps down to win the race.
Those times were some of the ending days of the great horsepower battles at MIS, where having the biggest, fastest engine was enough to get you to victory lane.
Now, like Edwards said, is not the case. It now takes more than just a great engine under the hood.
"I think that this race track it just takes a perfect engine and body and driving and good strategy and there are so many things that happen at these big race tracks.
"I just think it is hard, even if you have a really fast car, to just dominate here repeatedly. Somehow Jack and those guys have done a really good job over the years – all the drivers at Roush."
If there's one thing about the Roush-brigade of drivers at MIS this weekend, they're all past winners. Plus, they each had strong runs during the previous race at the track in June.
"I feel like when we come here that I have marked it on the calendar or in my head anyway that this is a place that we can definitely dominate and win," said Greg Biffle who last won at MIS in June,2005.
"The track is completely different but one thing that hasn't changed is that our organization seems to be pretty good with high speed race tracks. Roush Fenway has been good on 1.5 and two-mile race tracks.
"This is still that type of race track even though it is quite a bit different now. Our cars are still pretty good here."
So far this weekend, the Roush cars have looked impressive. With Kenseth and Edwards nearly winning the pole, both drivers will start in the top-five.
Biffle isn't that far back, either. He'll start the race from the 12th position on Sunday. However, in Saturday's morning practice session, Biffle was the only driver to eclipse 200 mph around the two-mile Michigan International Speedway.
Maybe this weekend with the seemingly one-groove race track it will allow the Roush/Yates horsepower to shine, and Jack Roush to visit Michigan victory lane in the Cup Series once again.