Matt Kenseth joins Joe Gibbs Racing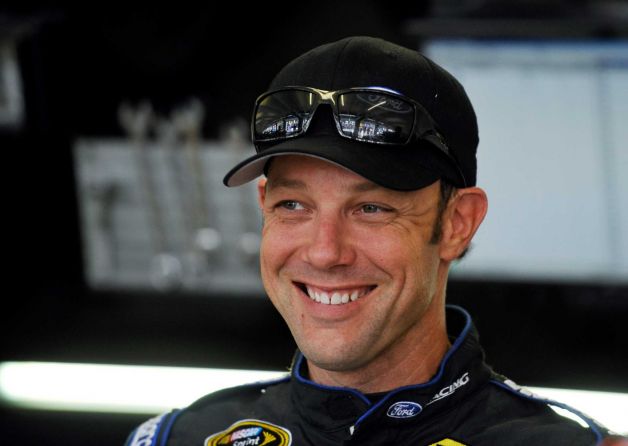 The worst kept secret in NASCAR has finally been reveled. Matt Kenseth has officially signed with Joe Gibbs Racing.
Kenseth, who won the season opening Daytona 500, is currently third in Sprint Cup points heading into Saturday night's race in Richmond,Va. will drive the No.20 Toyota beginning in 2013 with split sponsorship from The Home Depot and Dollar General.
"I'm excited to announce what the next chapter in my career will be," said Kenseth in a press release issued by Joe Gibbs Racing on Tuesday.
"At the end of the day, it was a really unique opportunity," Kenseth said. "As a driver, you want to put yourself in a position that's going to be the most competitive to achieve your goals, and I felt like this was it."
The length of the contract between JGR and Kenseth was not made public.
Heading into this weekend's race at Richmond International Raceway, Kenseth sits third in Sprint Cup points with one win to his credit so far in 2012.
"We are thrilled to be able to officially announce Matt will join Joe Gibbs Racing starting at the conclusion of this season," said owner of JGR, Joe Gibbs.
"Everyone knows what he has accomplished in our sport as a champion and a consistent winner. He is well respected in the garage and his experience and knowledge will be extremely beneficial to our entire organization, especially Denny (Hamlin) and Kyle (Busch).
The crew chief for Kenseth when he makes the jump to JGR in 2013 will be the current crew chief of the No.20 car, Jason Ratcliff.
"It's a big deal for Joe Gibbs Racing," J.D. Gibbs said. "Unless you have the right guys behind the wheel, you're kind of wasting your time. We think he's the right guy for us and our future."
With Kenseth moving to JGR for the upcoming season, it leaves the driver of the No.20 since 2009, Joey Logano, who is reportedly leaving the organization after 2012 for the No.22 Penske Racing Ford.
""We love Joey; here a long time. At same time, his opportunity is hard to pass up," said J.D. Gibbs on Logano leaving JGR, his home since the Connecticut native was 16-years-old.
"We felt like if we could get Joey into a full Nwide deal and add some Cup. When the 22 car opened up, we knew it might look different."
JGR's original plans for Logano in 2013 was to run the 22-year-old in the Nationwide Series full-time, a series where he has six wins in 14 starts. From there, JGR would move Logano back up into the Cup Series full-time in 2014 as the team expanded to four cars.
But when a seat at Penske Racing opened after AJ Allmendinger was indefinitely suspended by NASCAR after a failed drug test and released from the No.22, a full-time Nationwide Series ride wasn't an easy sell for Logano.
Moving forward, JGR's plans in the Nationwide Series for 2013 would ideally consist of a split between Hamlin, Kenseth and a young driver for two full-time teams.
As Kenseth competes for the 2012 Sprint Cup championship with his long-time team, Roush Fenway Racing, Kenseth has been that the move to JGR in 2013 won't create a "lame duck" situation between him an Roush as they compete for the championship.
"I remain totally committed to this season and working with my current team toward a championship and having this settled will only help my focus."