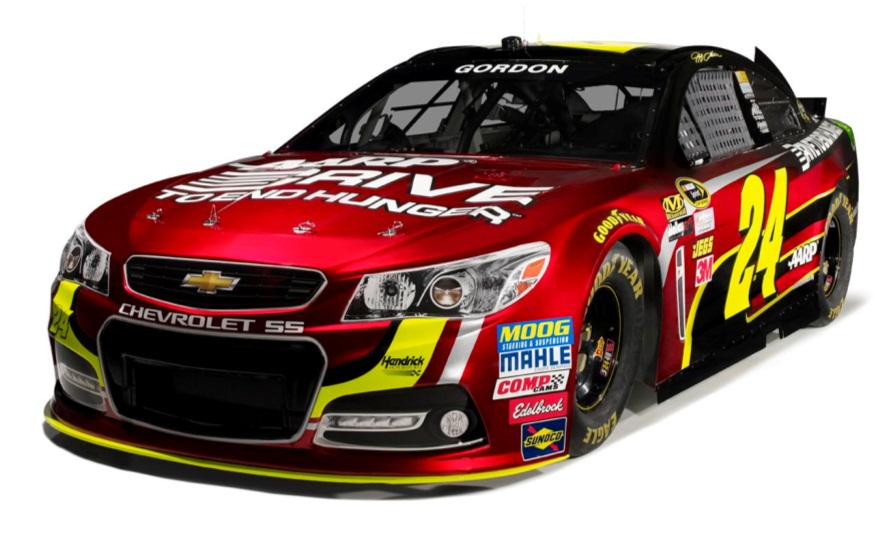 With receiving approval from the Ontario Municipal Board, there are hopes that the proposed Canadian Motor Speedway in Fort Erie, Ontario will become a reality. Canadian Motorsports Speedway will be on hand at the Canadian Motorsports Expo from February 8th to the 10th to discuss plans with fans.
Along with their display, they will have special guests John Bickford and Paxton Waters, as well as featuring the first Canadian showing of the new 'Gen 6' racecar.
"Canadian Motor Speedway has had a regular presence at the CME for the past several years," said CMS Executive Director Azhar Mohammad. "It's been a long process getting to where we are now and the show has been an excellent venue for interacting with race fans about the project, as well as connecting with prospective partners. We're at an exciting stage in the process and we look forward to being part of the show again this year."
John Bickford, the VP and General Manager of Jeff Gordon Inc and Gordon's stepfather, will be at the booth on Friday February 8th and Saturday February 9th to greet fans.
Paxton Waters, will be on hand throughout the weekend, to discuss design characteristics as he is one of the world's most respected motorsports facility architects.
The CME booth will have Jeff Gordon's No. 24 Drive to End Hunger Chevy SS Showcar straight from Hendrick Motorsports. The new body design has been applauded by many within the industry so far with it's manufacture brand recognition.
The new facility proposed south of Toronto features a one-mile banked speedway designed by NASCAR star Jeff Gordon, and a 2.6-mile FIA / FIM grade road course. Several other racing, entertainment, industrial and educational components are planned for what is being billed as a world class facility worth $150 million.
The Canadian Motorsports Expo Powered by Inside Track Motorsports News runs from February 8th to the 10th at the International Centre, adjacent to Toronto's Pearson Airport. The show features stars from all types of motorsports, different tracks from Ontario, drivers and businesses, talking about their plans for the upcoming 2013 motorsports season. It has already been announced that NASCAR stars Michael Waltrip and Kyle Busch will be at this year's event.
Visitors to the Canadian Motor Speedway booth will have access to the latest news about the CMS project and the development process. They'll also be eligible to receive some cool CMS souvenir giveaways.
"Through our work with Inside Track Motorsport News, we've closely followed the Canadian Motor Speedway's progress since the very early days," said Inside Track editor and CME co-promoter Greg MacPherson. "It's been a long process, but through it all, the CMS group has overcome the inevitable challenges that face a project of this magnitude. Having such high level members of their team at the CME – as well as Jeff Gordon's new No. 24 Drive to End Hunger Chevy SS NASCAR Sprint Cup Showcar – demonstrates that they're serious about turning the vision into reality. We're honoured that they're coming back to the CME as part of their efforts to connect with the fans, the racing community and potential corporate partners."
For more information on the Canadian Motorsports Speedway, visit: www.cdnmotorspeedway.com.
 For more information on the Canadian Motorsports Expo, visit www.CanadianMotorsportsExpo.com.