Martin to JGR for Martinsville only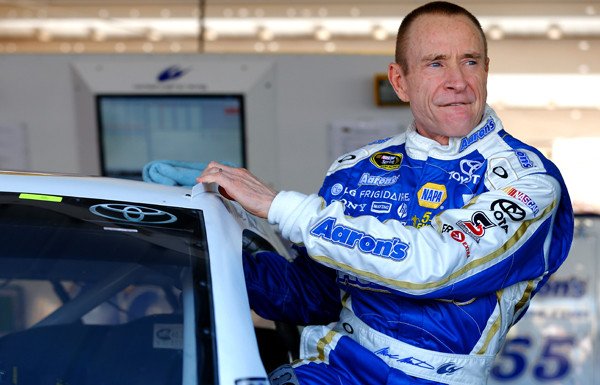 Mark Martin is still subbing for the injured Denny Hamlin, just not as much as was first thought.
A press release Friday from Michael Waltrip Racing, the team Martin runs a part-time schedule for, stated that the 54-year-old driver will only be in Hamlin's No.11 Toyota for next weekend's race at Martinsville Speedway.
This release is contrary to a statement released by Joe Gibbs Racing last night which stated "Veteran NASCAR Driver Mark Martin to Drive No. 11 FedEx Toyota Until Hamlin Returns" as the headline.
Instead, Martin will return to his regular driving duties in MWR's No.55 Toyota for the April 13 race at Texas Motor Speedway.
"I think it is great that a driver of Mark's caliber is available to support our fellow Toyota team during this difficult time for them," said MWR founder and co-owner Michael Waltrip.
"Mark is a big part of our organization and is committed to our sponsors, especially Aaron's and Toyota. We have a lot of goals yet to reach this year and we are very focused on accomplishing them."
As originally planned, Brian Vickers will drive the No.55 Toyota for MWR next weekend at Matrinsville and Waltrip will drive the car at Talladega.
Martin will compete in the races at Texas, Kansas and Richmond.
Joe Gibbs Racing has not made comment on the MWR release, nor have they stated who will be in the car for Texas and beyond.