Jeb Burton to Pilot Biagi-DenBeste Car at Charlotte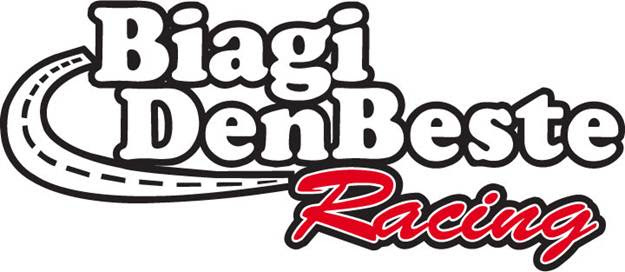 NAPA, Calif. (May 13, 2014) – Biagi-DenBeste Racing will have two new names on track for the May 24 History 300 at Charlotte (N.C.) Motor Speedway: rising-star driver Jeb Burton and new partner Kendall-Jackson AVANT wines.
The event will be Burton's second in a NASCAR Nationwide Series car and his first in 2014. He will drive the No. 98 Kendall-Jackson AVANT® Ford in a first-time partnership between Biagi-DenBeste and the California winery.
The 21-year-old driver is the son of former NASCAR Sprint Cup Series driver Ward Burton and nephew of Sprint Cup driver Jeff Burton.  Still young in his career, Burton has already made his own name for himself, finishing fifth in the 2013 NASCAR Camping World Truck Series standings while capturing his first NASCAR win and seven pole positions over the course of the season.  He has one previous Nationwide Series start, an eighth-place finish at Kentucky Speedway last September.
"I'm thankful to Fred, Bill, Lori and everybody for the opportunity to come drive the No. 98 car," said Burton. "I think the racing in the Nationwide Series is really good right now, and I'm excited to be a part of it. I'm also looking forward to working with Kendall-Jackson, bringing a new sponsor into the sport and having a good run for them."
"We're thrilled to have both Jeb Burton and Kendall-Jackson AVANT with us for the first time," said team co-owner Fred Biagi. "Jeb has impressed at every level he's raced, and we're excited to put that talent behind the wheel of our Ford Mustang. And with a name like Kendall-Jackson on the car, that car is going to turn some heads."
"As part of the launch for our newest line of wines, Kendall-Jackson AVANT, we're excited to partner with Jeb Burton for this race," said John Maxwell, Vice President of Marketing, Kendall-Jackson. "NASCAR is a beloved sport for many Americans and we're looking forward to building awareness with NASCAR racing fans and followers."
The History 300 will air live on ABC on Saturday, May 24, at 2:45 p.m. ET.
About Biagi-DenBeste Racing
Biagi-DenBeste Racing is owned by Fred Biagi and Bill DenBeste, with Lori DenBeste serving as president. Though racing is their passion, their careers have been driven by 18 wheels instead of four. Fred Biagi owns Biagi Bros Transportation with his brother Greg in Napa, CA. They started in 1978 as a transportation company but have evolved over the years into full service transportation, warehousing and logistics company offering expert 3PL services to clients across North America. You can find out more about Biagi Bros at www.BiagiBros.com and www.biagifamilywines.com.
About DenBeste Transportation
Bill and Lori DenBeste founded DenBeste Transportation in 1989. A minority-owned enterprise and a leader in hazardous waste management, DenBeste has worked on many high profile jobs including playing a major role in the clean-up of the Gulf of Mexico oil spill in 2010. DenBeste is also heavily involved in the automotive industry owning the Carroll Shelby Engine Company and the World's largest Shelby Cobra dealership, DenBeste Motorsports. You can find out more about DenBeste's businesses atwww.DenBeste.com, www.DenBesteMotorsports.com or www.shelbyengines.com.
About Kendall-Jackson Winery
Kendall-Jackson is one of America's most beloved family-owned and operated wineries. Founded by the late entrepreneur and visionary Jess Jackson and his wife Barbara Banke, Kendall Jackson is based in Sonoma County and offers a range of acclaimed wines grown in the family's estate vineyards along the coastal ridges of California. A leader in sustainable vineyard and winery practices, including solar cogeneration, water conservation and natural pest control, 100% of Kendall-Jackson's vineyards in California are SIP (Sustainability in Practice) Certified and CCSW (Certified California Sustainable Winegrowing) recognized. Learn more online at KJ.com, and connect with K-J on Facebook and Twitter. Kendall-Jackson AVANT is the newest line of wines from Kendall-Jackson winery, launched in April, and includes a 2013 Sauvignon Blanc, a 2012 Red Blend, and a 2013 Chardonnay. The climatic diversity stemming from the various regions where these grapes are sourced allows the winery to create wines that are consistently fruit-forward and elegant when blended together.