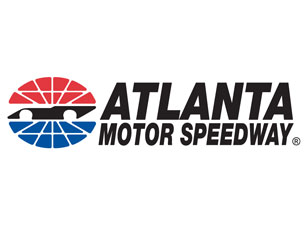 Atlanta Motor Speedway has created a ticket package special for Chase Elliott fans for the Saturday, Feb. 28 Hisense 250 NASCAR XFINITY Series race.
By purchasing a regularly-priced $40 general admission ticket to the Hisense 250 XFINITY Series and Atlanta 200 Camping World Truck Series race doubleheader in the Chase's Crew section near the start/finish line, purchasers will receive a Chase's Elliott foam finger. As an added bonus, the first 200 to purchase a Chase Elliott ticket package will have an opportunity to participate in an autograph session with Chase on race day at the JR Motorsports souvenir hauler in the AMS Fan Zone.
Chase Elliott ticket packages are extremely limited and will be available on a first come, first served basis beginning today.
Elliott won the pole starting position for last year's NASCAR XFINITY Series race at Atlanta Motor Speedway and went on to win the XFINITY Series championship as a rookie and the youngest national NASCAR series champion ever.
For more information and to become part of Chase's Crew, call the AMS ticket office at (770) 946-4211, (877) 9-AMS-TIX or visit this link today.
– See more at: http://www.atlantamotorspeedway.com/media/news/atlanta-motor-speedway-announces-chase-elliott-ticket-package-special-for-feb-nascar-doubleheader.html#sthash.BEvPd1po.dpuf