NSCS: AJ ALLMENDINGER, JTG DAUGHERTY RACING, HOMESTEAD-MIAMI SPEEDWAY PREVIEW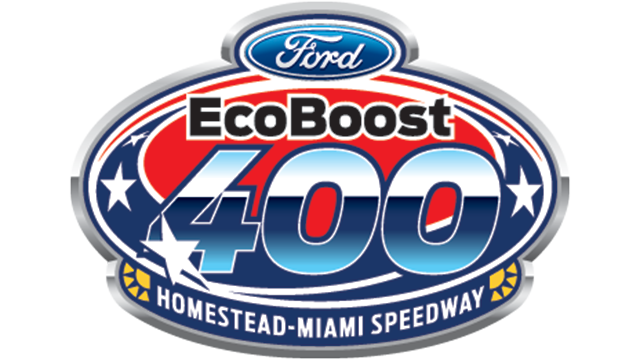 AJ ALLMENDINGER
NO. 47 KROGER® / SCOTT® PRODUCTS CHEVROLET SS
HOMESTEAD-MIAMI SPEEDWAY PREVIEW
Race: Ford EcoBoost 400
Date/ Time: Sunday, November 22nd
TV / Radio: NBC / MRN Radio / SIRIUSXM
TEAM QUOTES:
Homestead: "In the last couple of years, Homestead-Miami Speedway to me has changed a lot in the sense that it has lost grip a little bit," said Allmendinger, who has one top-five, two top-10s and his best finish there is fifth (2010). "It's a place where you have got to be really comfortable running up by the wall. It has gotten to where it seems like you run up top both ends right away even in practice because that is where all the grip is."
Side force and grip: "You definitely need a car that has side force and enough grip to where you can feel comfortable kind of leaning against the car getting in the corner," Allmendinger said. "Because everybody runs up there, you've got to have a car that moves around a little bit at least to attempt to make passes."
Good track: "In general, I think we had a good car at Homestead in 2013 when we raced there and last year we were not too bad either," said Allmendinger. "I made a couple mistakes and got us in the fence and that put us behind."
Strengthening mile-and-a-half program: "The reason I'm looking forward to the race this weekend is because of the stuff we have learned over last few weeks on the mile-and-a-half tracks," Allmendinger said. "I think our car is going to be good. We can go there and have a good run for sure."
Ernie Cope: "We have Ernie Cope going into next year, which is a big deal for us to get a big name like that," Allmendinger said. "Ernie is a guy that has a lot of experience in the sport, a lot of wins and championships with everything he brings to the table. He's also been a part of that RCR (Richard Childress Racing) alliance when he was running Kevin Harvick's Nationwide (NASCAR Xfinity Series) team and Truck (NASCAR Camping World Truck Series) team at the time. He's got that experience of knowing what we need to do to make sure we are pooling all the resources RCR has."
Partners: "On the partner side of it this year, it's been getting bigger and bigger with all the sponsors we've had and adding Kroger," Allmendinger said.  "Our team owner, Tad (Geschickter), travels more than anyone I've seen in my life and he works his butt off for us to have what we have so we can do what we love. On that side of it, it's been good. You have companies that are a part of Kroger that are also a part of our program. For instance, we had Fry's on the car at Phoenix (International Raceway) and they are a big company on the West Coast. And, then there's a company like The Clorox Company that has come back with more years, bigger money and stuff like that. That side of it has been good, but the racing side of it we know we've struggled a little bit so our focus is getting better. We are trying to get better at the end of the year to carry that momentum into next year and make all our great partners a lot happier on the racetrack. I want to thank all of our partners for their support and I look forward to continuing our journey together."
This season: "We are almost to the end of the year," Allmendinger said. "Really for us, it has been an up and down year. We've had some good runs, led some laps, won a couple of poles, but unfortunately we've had some problems at times with stuff that was self-induced or out of our control during some of those good runs.  We are really trying to get stronger at the end of the year. Over the last four or five weeks, we've had Todd Parrott on board to help get our cars pointed in the right direction. He is part of the RCR alliance. Todd is getting us in the right direction. We are just borrowing him. I think he's going to be a big help for the alliance teams next year."
Looking back: "The season has be a real 'tester,'" JTG Daugherty Racing owner Tad Geschickter. "We've had some very promising weeks and some disappointments as well. The important thing is to keep communicating and learning from the good weeks, as well as, the bad. I am proud of the momentum that the team has here at the end of the season. It proves that we are working together as a team to improve and set a strong direction for 2016."
________________________________
FAST FACTS:
Career Starts: 262
Wins:            1
Top-fives:     7
Top-10s:      38
Pole Awards: 4
First Start:  3/25/2007  Bristol
First Pole:   4/10/2010  Phoenix
Last Pole:    8/8/15 Watkins Glen
Best Start:   1 – 4/10/2010 Phoenix
Best Finish:  1 – 8/10/2014  Watkins Glen
Driver DOB:  12/16/1981
Hometown:   San Jose, Calif.
Crew Chief:   Brian Burns
________________________________
NO TUBE TO TOSS:
WHAT ARE PEOPLE SAYING ABOUT TUBE-FREE?
What are people saying about Scott Naturals® Tube-Free Bath Tissue? Click HERE to see for yourself!
It's a lot like TP with the tube, just without the extra waste. Buy it now, and try it for yourself.
Click HERE to learn more.
________________________________
AJ'S WHEREABOUTS:
Sunday, November 22nd
JTG Daugherty Racing Meet & Greets