NSCS: Homestead-Miami Speedway Preview – Ty Dillon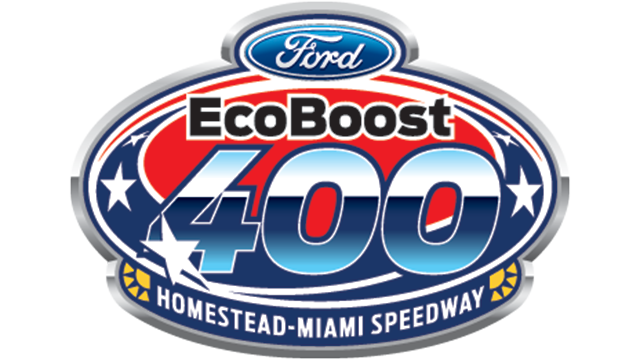 Homestead 400
Homestead-Miami Speedway
Circle Sport Racing
NASCAR Sprint Cup Series News and Notes
Event:      Homestead 400
Date:        Sunday, November 22, 2015
Venue:     Homestead-Miami Speedway, Homestead, Fla.
Ty Dillon
No. 33 Nexium® 24HR Chevrolet SS
Event Preview Fact Sheet
This Week's No. 33 Nexium® 24HR Chevrolet SS at Homestead-Miami Speedway … Ty Dillon will pilot chassis No. 510 for this weekend's Homestead 400 at Homestead-Miami Speedway. This Richard Childress Racing-prepared Chevrolet SS is brand-new to the Circle Sport Racing stable.
Dillon in the NASCAR Sprint Cup Series at Homestead-Miami Speedway … Dillon will make his Sprint Cup Series debut this weekend at Homestead-Miami Speedway in the No. 33 Nexium® 24HR Chevrolet SS. Dillon has made two NASCAR XFINITY Series starts at the 1.5-mile speedway, resulting in one top-10 finish. In four NASCAR Camping World Truck Series starts, Dillon has two top-10 finishes.
Welcome back, Nexium® 24HR! … Nexium® 24HR, the over-the-counter heartburn medication, will be featured on the No. 33 Chevrolet SS this weekend. Nexium® 24HR is now available without a prescription for frequent heartburn.
About Pfizer Inc.: Working together for a healthier world®: At Pfizer, we apply science and our global resources to bring therapies to people that extend and significantly improve their lives. We strive to set the standard for quality, safety and value in the discovery, development and manufacture of health care products. Our global portfolio includes medicines and vaccines as well as many of the world's best-known consumer health care products. Every day, Pfizer colleagues work across developed and emerging markets to advance wellness, prevention, treatments and cures that challenge the most feared diseases of our time. Consistent with our responsibility as one of the world's premier innovative biopharmaceutical companies, we collaborate with health care providers, governments and local communities to support and expand access to reliable, affordable health care around the world. For more than 150 years, Pfizer has worked to make a difference for all who rely on us. To learn more, please visit us at pfizer.com.
About Nexium® 24HR: Nexium® 24HR brings NEXIUM®, the #1 doctor-prescribed acid-reducer brand, over-the-counter to treat frequent heartburn. The active ingredient in Nexium 24HR is esomeprazole 20 mg, which is a part of a group of medications called proton pump inhibitors or PPIs. Nexium 24HR works by blocking acid at the source, giving 24 hours of protection from frequent heartburn when used as directed. Nexium 24HR represents an important development in increased access to The Purple Pill® by giving frequent heartburn sufferers a convenient way to access a trusted, effective product. If you have questions about whether Nexium 24HR is right for you, speak with your healthcare provider prior to taking the product. For more information on Nexium 24HR, visit Facebook at Facebook.com/Nexium24HR or Nexium24HR.com.
On the Pit Box … Veteran crew chief and current No. 3 XFINITY Series crew chief, Nick Harrison, will be a top the pit box for the No. 33 team this weekend in Homestead. Harrison, a Columbia, Tenn.-native, has been a crew chief in the Sprint Cup Series for 120 races. Last season, Harrison and Dillon worked together at the Cup level for Dillon's career debut at Atlanta Motor Speedway and at Phoenix International Raceway last November.
Double-Duty … In addition to driving the No. 33 Nexium® 24HR Chevrolet SS, Dillon will pilot the No. 3 Yuengling Light Lager Chevrolet Camaro in the XFINITY Series finale on Saturday afternoon. Dillon is 22 points behind the current points leader and is mathematically eligible to win his first career NASCAR driver championship.
Follow Along on Social Media … To stay in tune with all of the action follow Dillon on Facebook (facebook.com/tydillonmotorsports) and Twitter (@tydillon). Follow Nexium® 24HR on Facebook (facebook.com/Nexium24HR).
Meet Ty Dillon … Fans will have several unique opportunities to meet Dillon this weekend in the Homestead, Fla. area. On Thursday, November 19 beginning at 6 p.m., Dillon is scheduled to go to Mutineer, 11 Southeast 1st Avenue, Homestead, Florida, to serve cold Yuengling Light Lager. On Friday, November 20th beginning at 8 p.m. Dillon is scheduled to sign autographs at the Walmart on 13600 Southwest 288th Street, Homestead, Florida on behalf of Nexium® 24HR.
TY DILLON QUOTE:
You're competing for a XFINITY Series championship and racing in the Sprint Cup race. How do you balance the two?
"Spending extra time in the Cup car actually really helps me in the XFINITY Series car. Extra seat time will be critical this weekend, knowing we probably have to finish very well to win the championship. I'm thankful for the opportunity and glad that Nexium is back on-board for another race. I think at the end of the day you have to focus on driving as best as you possibly can every time you are behind the wheel and everything else will play itself out."