NSCS: Josh Wise Ford EcoBoost 400 Race Advance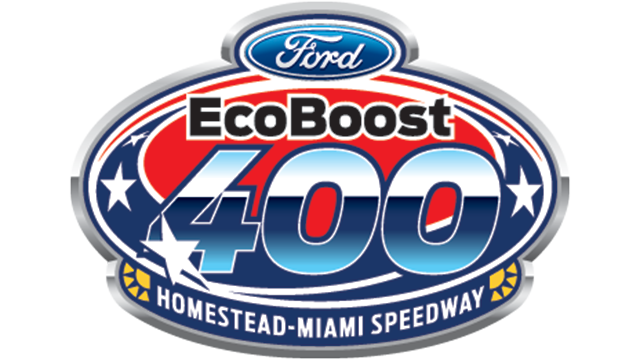 Josh Wise No.32 ZAK Products Ford Fusion Race Advance
17th Annual Ford EcoBoost 400 at Homestead-Miami Speedway
News and Notes:
Heading into 2015's NASCAR Sprint Cup Series (NSCS) finale at Homestead-Miami Speedway, the No.32 ZAK Products team will travel to the "The Sunshine State" with Josh Wise for the 17th annual Ford EcoBoost 400 at the Homestead-Miami Speedway in Homestead, FL.  Sunday's event will mark Wise's fourth career start at the 1.5-mile track, and his 128th career NSCS start. The Riverside, CA has four starts in the NASCAR Xfinity Series (NXS) at in Homestead with a best finish of 12th, which came back in 2008 after starting 30th.
Josh Wise on Homestead:
"I'm really excited to head to Homestead this weekend for the season finale. Homestead is easily the most unique 1.5-mile track we race at. The tire Good Year brings always seems to have good falloff there, which creates multiple racing lines. I'm looking forward to being back behind the wheel of the No.32 Ford Fusion for Go Green Racing, and huge thanks to ZAK Products for coming on board this weekend."
Chassis Info:
Crew Chief Clinton Cram will be bringing chassis GGR-815 to serve as the primary car. Previously, this chassis last ran in the fall Kansas event with Will Kimmel. Chassis GGR-742 will serve as the backup car.
Josh Wise Career NASCAR Sprint Cup Series Stats:
> Starts: 127
> Wins: 0
> Top-Five: 0
> Top-Ten: 1
> Poles: 0
> Laps Led: 7
> Earnings: $10,758,660
> Average Start: 34.6
> Average Finish: 35.1
Josh Wise Career NASCAR Sprint Cup Series Stats at Homestead:
> Starts: 3
> Wins: 0
> Top-Five: 0
> Top-Ten: 0
> Poles: 0
> Laps Led: 0
> Earnings: $189,310
> Average Start: 36.0
> Average Finish: 37.7
> No.32 Go Green Racing Team Roster:
> Owner: Archie St.Hilaire
> Driver: Josh Wise
> Crew Chief: Clinton Cram
> Car Chief: Morris Vanvleet
> Team Consultant: Wally Rogers
> Engine Tuner: Craig Partee
> Rear End Mechanic: Josh Long
> Front End Mechanic: Adam Wilcox
> Tire Specialist: Tony Ramirez
> Front Changer: Justin Rolfe
> Front Carrier: Mason Matz
> Jackman: Mark Janssen
> Rear Changer: Raphael Diaz
> Rear Carrier: Garrett Sherrill
> Gasman: Nick Cole
> Pit Crew Coach: Rodney Fetters
> Spotter: Curtis Aldridge
> Truck Driver: Ron Utter
> Team Manager: Mason St.Hilaire
> Marketing Manager: Timothy Barile
About ZAK Products:ZAK Products is an industry leading automotive chemical maintenance product line, offering a comprehensive value proposition to franchised automobile dealerships and professional installers. Headquartered in Irving, TX, ZAK has been serving customers across the U.S. and Canada since 2002. ZAK's professional grade product line is designed to drive customer loyalty by empowering installers with the training and tools needed to consistently deliver value to the consumer. Our products are specifically formulated to exceed the needs of today's vehicles, including fuel, cooling, climate control, and lubrication systems. ZAK Products is the #1 Professional Maintenance Fluid of NASCAR. For more information please visit www.zakproducts.com.
About Go Green Racing:Go Green Racing currently fields Ford Fusion's in the NASCAR Sprint Cup Series for Bobby Labonte, Boris Said, Jeffrey Earnhardt, Josh Wise & Joey Gase. Located in Race City USA; Mooresville, North Carolina. Go Green racing has competed in the NASCAR Sprint Cup Series full time since 2014; fielding cars for some of NASCAR's top drivers, including past champions. To find out more information about Go Green Racing please visit www.Go-Green-Racing.com.