NXS: Elliott Sadler – Homestead-Miami Speedway Advance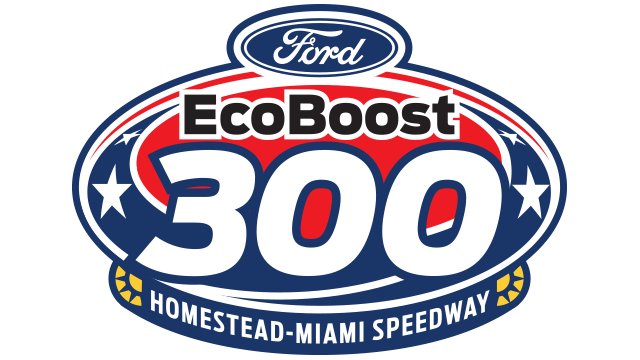 Elliott Sadler – Homestead-Miami Speedway Advance
Team:              No. 1 OneMain Financial Ford Mustang
Crew Chief:    Phil Gould
Twitter:            @OneMainRacing, @Elliott_Sadler and @RoushFenway
ADVANCE NOTES
Sadler at Homestead-Miami Speedway
Elliott Sadler will make his 10th NASCAR XFINITY Series (NXS) start at Homestead-Miami Speedway (HMS) this Saturday afternoon in the No. 1 OneMain Financial Ford Mustang. In Sadler's previous nine starts at HMS, he has one top-five and four top-10 finishes. Last year, Sadler started fourth and finished ninth in the season finale NXS race at HMS.
The veteran driver from Emporia, VA also has 13 NASCAR Sprint Cup Series (NSCS) starts at HMS with one top-10 finish.
Previous NASCAR XFINITY Series Race
Sadler finished ninth this past Saturday afternoon at Phoenix International Raceway in his No. 1 OneMain Financial Ford Mustang. Sadler qualified Saturday morning and started the 200-lap event from the 17th position. Pit strategy was the key to Sadler's success on Saturday afternoon. During the second caution of the race, Sadler gained the most ground when his team decided to pit for two tires instead of four. The two tire pit stop proved to be successful and Sadler jumped forward 12 spots and restarted first. Sadler wasn't able to hold the lead long with his two fresh tires, but he was able to stay in the top 10 until the next caution flag. On Lap 112, the caution flag waved and Sadler pitted under yellow with the field. Sadler restarted 11th and drifted back to 13th after one lap. Sadler's car showed its strength on long runs, which turned out to be extremely beneficial when the final 79 laps stayed green. Sadler was able to work his way forward and crossed the finish line in the ninth position.
2015 NASCAR XFINITY Series Driver Point Standings
Following the NXS race at Phoenix, Sadler still remains in the fifth position. After 32 races, Sadler is now 118 points behind the leader.
Race Coverage
TV coverage for Saturday's NXS race at Homestead-Miami Speedway will be on NBCSN at 2:45PM ET.
OneMain Financial Show Car
Sadler's No. 1 OneMain Financial Ford Mustang show car will be in multiple locations in Florida this week. On November 17th, the show car will be at a OneMain Financial branch in Orange Park, FL. On November 18th, the show car will be at the OneMain Financial branch in Orlando, FL. On November 19th, the show car will be at the OneMain Financial branch in West Palm Beach, FL. Finally, on November 20th, the show car will finish out the season at the OneMain Financial branch in Pembroke Pines, FL. For exact address locations and times, visit www.OneMainRacing.com.
QUOTE WORTHY
"Since the NASCAR XFINITY Series break, we've been able to bring home two back-to-back top-10 finishes at Texas and Phoenix. This past week, the No. 1 OneMain Financial team did a phenomenal job finding the best race set up for the car and it showed during our race on Saturday afternoon. We knew starting out 17th would be a challenge, but our long run set up and great pit strategy paid off in the end. We head to the season finale race this weekend at Homestead-Miami Speedway and I'd love to finish the year on a great note. My teammate, Chris Buescher is battling for the championship this weekend and we at Roush Fenway Racing will collectively work together in practice and make sure Chris has the best set up notes possible for Saturday's race. Plus, I'm currently fifth in points and it would mean a lot to me and to Roush Fenway Racing if we could have two cars finish in the top five in driver points."