ARCA and FOX Sports announce 2016 broadcast schedule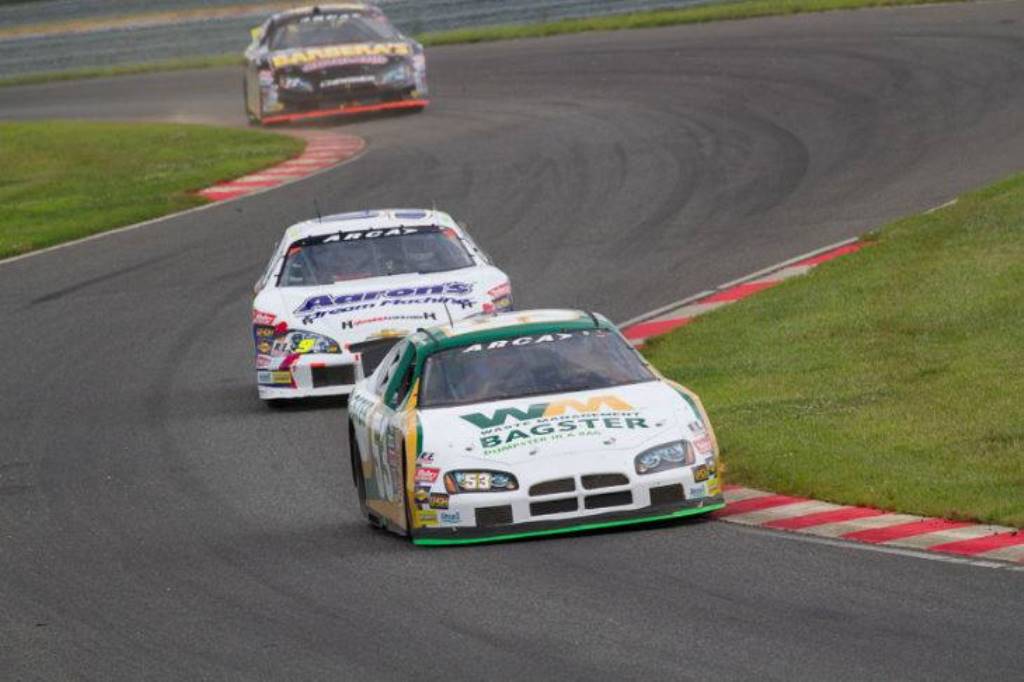 (INDIANAPOLIS, Ind. – December 10, 2015) –
Officials from the Automobile Racing Club of America (ARCA) and FOX Sports announced today the initial 2016 broadcast schedule for the ARCA Racing Series presented by Menards.
A preliminary schedule of 10 races will be telecast on either FS1 or FS2 in 2016. FS1 waves the green flag on the 64th season of ARCA Racing Series competition with the traditional season opener, the 53rd Lucas Oil 200 at Daytona InternationalSpeedway on Saturday, February 13. In addition to Daytona, races from Talladega Superspeedway on April 29; both Pocono Raceway events (June 3 and July 29); Michigan International Speedway on June 10; Lucas Oil Raceway July 22; Chicagoland Speedway September 15 and the season finale from Kansas Speedway October 14 will also air on FS1.
The July 9 event from Iowa Speedway and the September 23 event from Kentucky Speedway are scheduled to air on FS2. All races included in the deal will also air on FOX Sports GO, the app that delivers streaming video of FOX Sports content.
"FOX Sports continues its long-standing relationship with the ARCA Racing Series," said Patrick Crakes, SVP Programming, Research and Content Strategy for FOX Sports. "Kicking off the season as part of our major commitment to Daytona Speedweeks, ARCA is part of the strongest lineup of major motorsports on television, as FOX Sports also is home to NASCAR, NHRA, Monster Energy Supercross, Monster Jam, the FIM MotoGP World Championship, FIA Formula E Championship, FIA World Endurance Championship and the TUDOR United SportsCar Championship."
According to Nielsen Media Research, FS1 is currently available in 85.2 million homes, while FS2 is rapidly growing and now available in nearly 50 million U.S. households.
The 2015 season marked the first year of a new three-year agreement between ARCA and FOX Sports. ARCA's relationship with the FOX Sports family of networks reaches back to April 20, 1997, when Speedvision covered the ARCA Racing Series race at Salem Speedway. In total, Speedvision, Speed Channel, SPEED and FS1 and FS2 have telecast 228 races encompassing 19 consecutive years of covering the ARCA Racing Series. NewsCorp, the parent company of FOX Broadcasting Company, rebranded SPEED to FS1 in September, 2013.
"ARCA is proud to deliver this 10-race package on FS1 and FS2 for our viewers, race teams and sponsors," said ARCA President Ron Drager. "Our FOX relationship is the cornerstone of our overall broadcast coverage, and we're committed to continuing to deliver the major league telecast quality our fans have come to expect."
The ARCA Racing Series presented by Menards features 20 events at 18 tracks on its 2016 schedule. The series has crowned an ARCA national champion each year since its inaugural season in 1953, and has toured over 200 racetracks in 28 states since its inception. The series tests the abilities of drivers and race teams over the most diverse schedule of stock car racing events in the world, annually visiting tracks ranging from 0.4 mile to 2.66 miles in length, on both paved and dirt surfaces as well as left- and right-turn road courses.
Founded by John and Mildred Marcum in 1953 in Toledo, Ohio, the Automobile Racing Club of America (ARCA) is recognized among the leading sanctioning bodies in the country. ARCA administers over 100 race events each season in four professional touring series and local weekly events.
About ARCA Racing:
For more than 60 years the ARCA Racing Series presented Menards has offered race fans a diverse brand of stock car racing on short tracks, dirt tracks, road courses and superspeedways. Founded by John and Mildred Marcum, the ARCA Racing Series is a destination for professional race drivers and a developmental series which transitions and prepares drivers for the advancement of their careers into the highest levels of the sport.