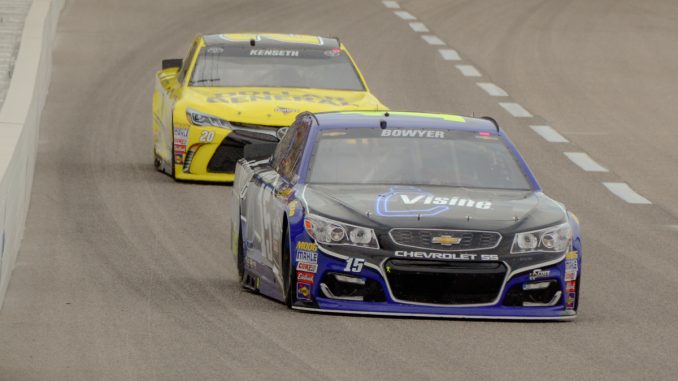 ESPN.com has reported that NASCAR driver Clint Bowyer has sued his former team, HScott Motorsports, for $2.223 million.
Per a suit filed November 21 in North Carolina Superior Court, Bowyer claims HScott failed to make scheduled payments due to him on October 20 and November 20, totaling $1.2 million. The filing also alleges that the team failed to pay an additional $1 million from sponsorship, which Bowyer claims he brought to the team.
After departing the now defunct Michael Waltrip Racing, Bowyer drove the #15 Chevrolet for HScott Motorsports in 2016 as an interim ride until he steps into the #14 Ford, recently vacated by the retired Tony Stewart. Bowyer struggled while at HScott, managing only three top-ten finishes in 36 starts, and leading only 3 laps all season. His season average finish of 23.6 is well below his career average of 15.9.
Ramsey Poston, spokesperson for HScott Motorsports, briefly addressed the lawsuit on Monday: "We are aware of the lawsuit. Obviously, we won't speak about the details of the suit but I can say that overall it is frivolous and capricious. It is also important to know that Mr. Scott has used personal resources to loan money to the race team to support it, and to allege that he has taken money out of the race team is simply false. Mr. Scott and the team will aggressively defend itself and will ultimately prevail."
There is no word as of yet when the first hearing, if any, will take place.