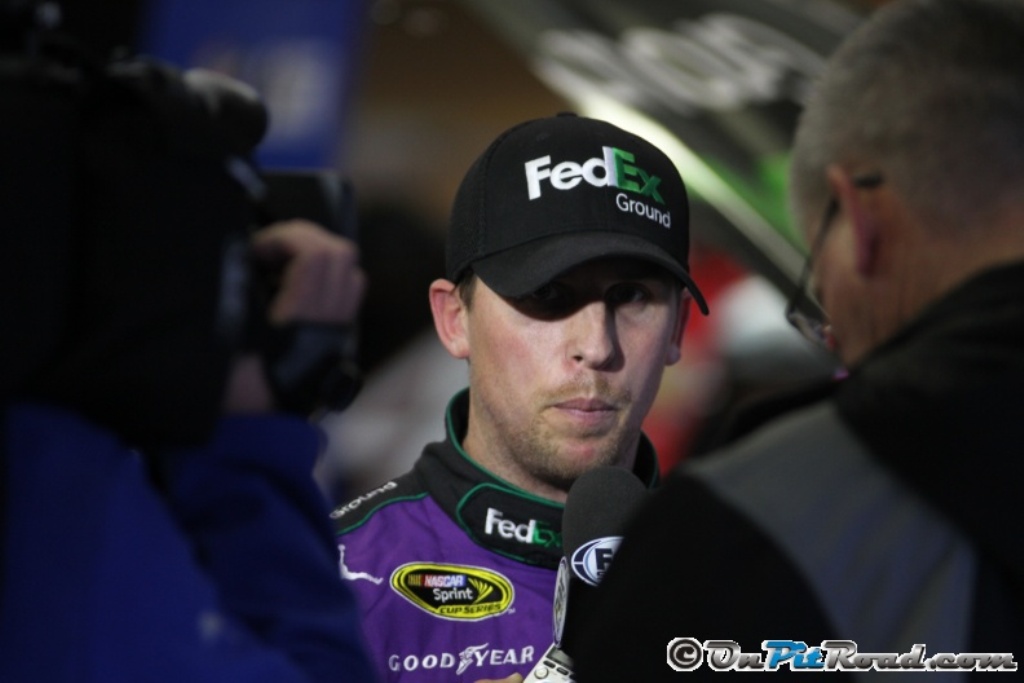 NOD, or NASCAR Offseason Disorder, is a term coined by @annoyingracefan on Twitter. The term was first used by the parody account online in 2014, but the use of the phrase has since become popular by all fans and even some drivers on Twitter during the winter.
Denny Hamlin, on the other hand, won't be using that hashtag throughout his time off.
In a tweet sent last week, Hamlin expressed his disinterest in fans counting down the days to Daytona.
Unless you travel every week on the @NASCAR schedule, you are not allowed to countdown the days until @DISupdates.

— Denny Hamlin (@dennyhamlin) November 22, 2016
However, the tweet has now spiraled out of control. It became widespread even to those who don't follow him. The tweet, which wasn't well-received from many fans, even attracted the attention of some of his fellow competitors, including Brad Keselowski.
I think most fans understand the fact that drivers have a long season. NASCAR has one of the longest seasons of professional sports. Fans (I think) respect the fact that drivers are in need of a relaxing offseason, but that isn't going to stop them from missing seeing racing on their TVs.
Now, to Hamlin, go ahead and enjoy your offseason. But don't forget—only 90 days until the Daytona 500.
**The opinions expressed on this site are not necessarily those of the publisher, management or staff. All comments other than website related problems need to be directed to the author. (c)OnPitRoad.com. **