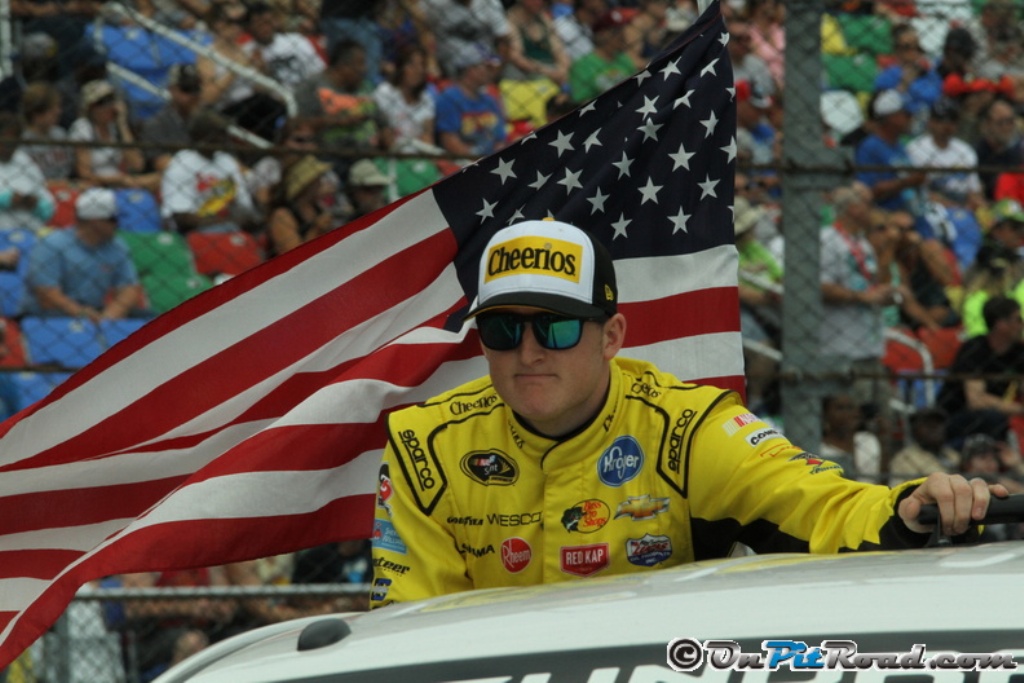 After months of speculation, it's finally official – Ty Dillon will run the No. 13 GEICO Chevrolet for Germain Racing in 2017.
Dillon will drive in place of Casey Mears, a veteran of the sport, who had been driving for Germain since 2010.
"First of all, I want to thank Casey Mears for everything he's done for our race team over the past six years," team owner Bob Germain said. "He's been an integral part of our growth and a great representative for GEICO and our many partners. Bringing Ty onboard is an exciting opportunity for us and we are committed to giving him all the resources he needs to reach his full potential. He's a very talented driver and first class young man. I'm looking forward to working with him, as well as expanding our relationship with RCR."
Dillon, who has one NASCAR XFINITY Series win since joining the series full-time in 2014, and two NASCAR Camping World Truck Series wins, will run his first full-time season in the Sprint Cup Series next year. The 24-year-old brother of Austin Dillon already has 18 Cup starts to his credit.
"I have been preparing for this next step in my career for several years," Dillon said. "With my experience in the Camping World Truck Series and XFINITY Series, I am ready to drive full-time in the Sprint Cup Series. I want to thank Bob Germain and the entire Germain Racing organization for giving me this opportunity. It will be an honor to represent a brand and sponsor like GEICO which has played such a significant role in the sport for so many years."
As for Mears, his plans remain for the 2017 season remain unknown.