Earnhardt, Jr. Receives Medical Clearance from NASCAR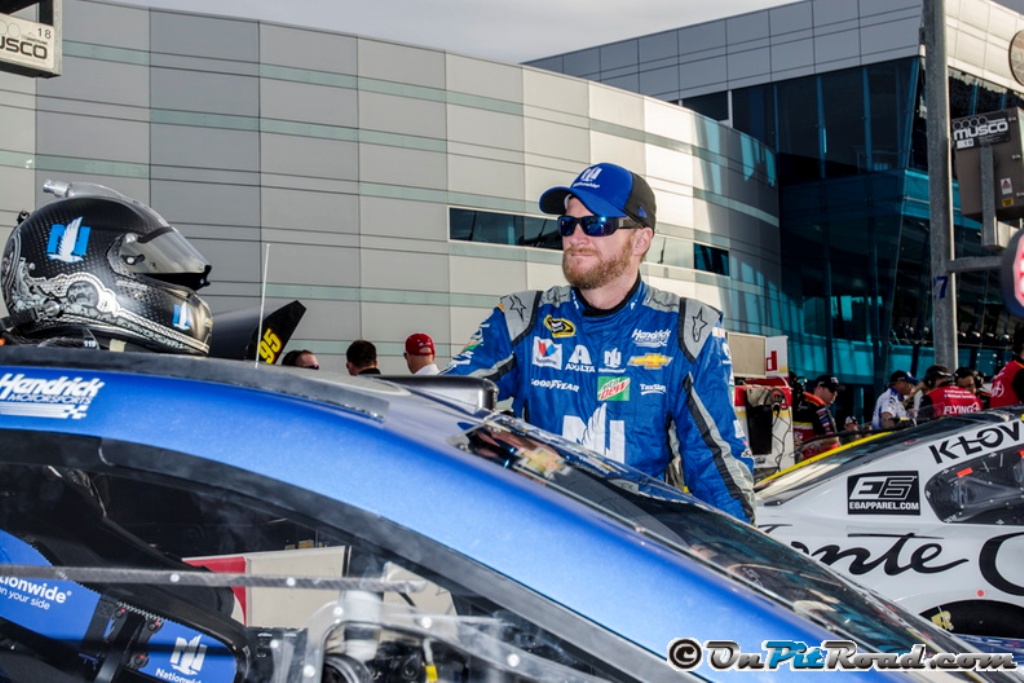 This week Dale Earnhardt got the news he has been waiting for and it's good news.
On Wednesday he was cleared to return to compete again in racing after a concussion sidelined him during the 2016 NASCAR season.
He was medically cleared after completing a test at Darlington Raceway where he logged 185 laps which were observed by Dr. Jerry Petty, a Charlotte neurosurgeon who consulted with Dr. Micky Collins, Medical director of the UPMC Sports medicine Concussion Program in Pittsburgh who was been treating Earnhardt.
"Dale is one of the hardest-working patients I've ever encountered," Collins said. "He's done everything we've asked, and we believe he is ready to compete at a professional level again and can withstand the normal forces of a race car driver. Dale has been very open with us, and we've had plenty of time for his treatment, so we feel very good about his long-term prospects and how this has been managed."
His first official race will be the Daytona 500 at Daytona International Speedway on February 26, 2017 when the NASCAR season starts back up.
Earnhardt and his team broke the news over a series of tweets.
Yesterday was a great day to go to the track and cut some laps! Happy to be back to work. The final box is checked! pic.twitter.com/YETdToYc1Z

— Dale Earnhardt Jr. (@DaleJr) December 8, 2016
Big thanks to @TooToughToTame for hosting us yesterday and for @NASCAR allowing drivers to test post injury. Both were a tremendous help.

— Dale Earnhardt Jr. (@DaleJr) December 8, 2016
Behind the Scenes: 📷 from @DaleJr's test session yesterday at @TooToughtoTame. #NW88JR pic.twitter.com/YpWpDqSay7

— Nationwide Sports (@NW_Sports) December 8, 2016
"I feel great, and I'm excited to officially be back," Earnhardt said. "I expected things to go really well yesterday, and that's exactly what happened. Actually getting in a race car was an important final step, and it gives me a ton of confidence going into 2017. Thanks to the staff at Darlington for hosting our team and to NASCAR for giving us the opportunity to put the car on the track. I'll do more testing in January to help knock the rust off. When it's time to go to Daytona, I'll be ready."
Despite being eligible to compete in The Clash at Daytona prior to the Daytona 500, Earnhardt and Hendrick Motorsports have decided to let Alex Bowman race in his place. Bowman drove as a substitute driver for Earnhardt in 10 races during 2016, and won the pole at Phoenix International Raceway, which granted his eligibility.