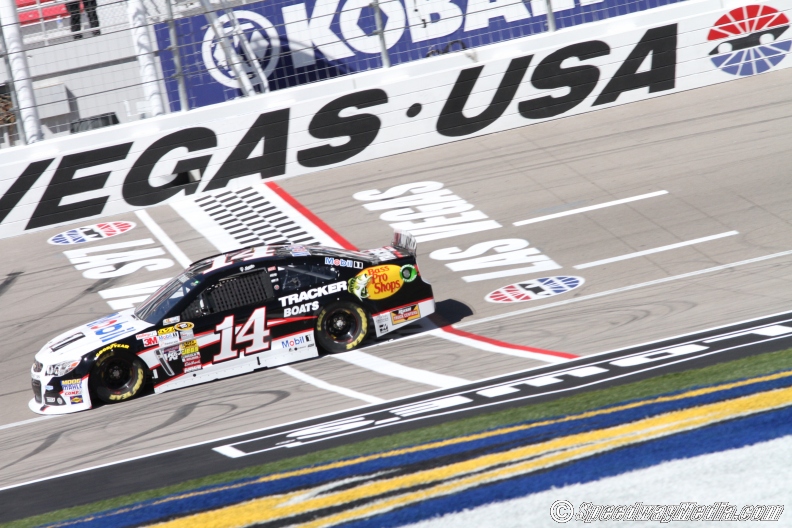 With the 2017 NASCAR season just getting underway, many people within NASCAR are already looking toward the changes we could see in the sport come next season, and it could make for some excitement.
One of the main places fans could see changes in 2018 is to the schedule for The Playoffs, what formally was known as The Chase.
After the last few seasons have seen some of the best racing on the circuit, Speedway Motorsports, Incorporated officials have expressed interest in Las Vegas Motor Speedway hosting a NASCAR playoff weekend in 2018. Las Vegas already hosts one race in each of NASCAR's top divisions.
The NASCAR Camping World Truck Series currently has a standalone event that will be held on the last weekend in September this season. That race is the same weekend that the Monster Energy NASCAR Cup Series and NASCAR Xfinity Series head to Dover International Speedway, which could mean the Monster Mile could get shifted on the schedule, or down to one race a season, however the latter is unlikely to happen. This addition could also bring a second "West Coast Swing" that would see the sport visit Texas Motor Speedway, Phoenix International Raceway and Las Vegas, an interesting twist to the end of the season.
The rumored track currently to sacrifice a date for Las Vegas? That would be New Hampshire Motor Speedway. The northeastern one-mile track has always struggled with attendance issues, and would likely be the first to go.
The other major change we could see in 2018 to the schedule could be something fans have been asking for for a long time – a road course in the final 10 races. Right turns in The Playoffs could be coming to the Charlotte Motor Speedway. For months, rumors have been floating around that Charlotte could soon host an infield road course race. A.J. Allmendinger tested the road course during the off-season, and many people began to start talking about the series adding a road course race that would re-purpose a "cookie cutter track."
With these changes being in the discussion stages, a lot could change by the time NASCAR reveals the schedule for next season. We could see anything next season, which would make things a little bit more exciting for next season heading into 2018.