Stenhouse Looks to Carry Mistake-Free Race from Richmond into Playoffs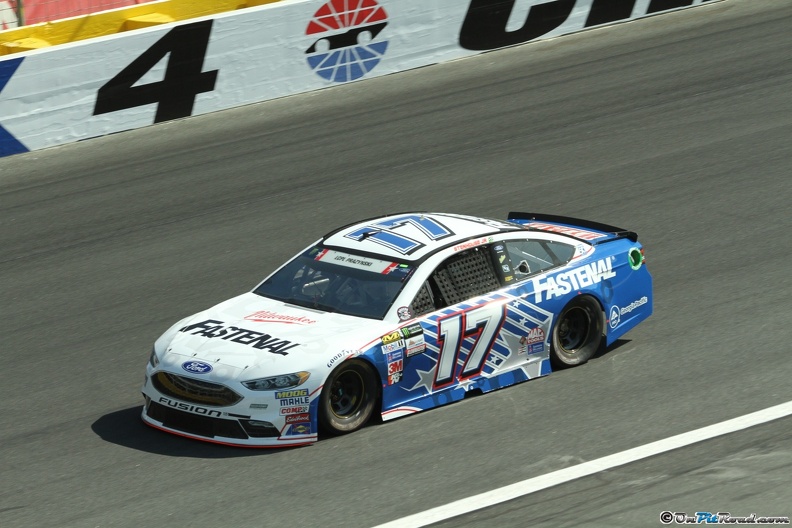 When you have two victories in the bank, especially in the summer months of the season, you can find yourself trying things and testing things for the 10-race playoff. It's the perfect time for drivers to work on fixing mistakes, pit stop sand improving the performance of the car.
Ricky Stenhouse Jr. has had a string of mistakes since his victory at Daytona, but with some strong points along the way, the team and driver circled one thing to work on and the team left Richmond with an accomplished goal.
"There were a few things I wanted to accomplish tonight, we were trying a few things out for Loudon that didn't work as well as we wanted." Stenhouse Jr. told OnPitRoad.com following his 19th-place finish at Richmond. "We made a whole race with no mistakes, pit road and on the race track. Over the last few weeks we've kinda struggled with making mistakes on pit road and in the drivers seat, so we were able to not do that and we can carry that into the playoffs."
Stenhouse enters Chicago as one of the playoff rookies, but it won't be the first time the Roush Fenway Racing driver has been in the championship discussion. Stenhouse won the 2011 and 2012 NASCAR XFINITY Series championships before the playoff/elimination format was adapted in the two lower series. Last season, he had an up-and-down final ten races earning a best finish of fifth at Talladega, and a worst finish of 40th at Martinsville. During the opening race of the playoffs last year, Stenhouse finished 25th, which isn't necessarily the finish you want being in the playoffs especially when your seeded eighth on the playoff standings. Despite that, Stenhouse feels optimistic going into Chicagoland Speedway.
"We had a good test at Chicago, looking forward to putting the whole Roush Fenway Racing organization on our backs and trying to advance through some rounds, it's going to take consistency and a little bit better than what we've been running. We're going to work hard on that and see if we can't do that."