Ed Carpenter Racing Finalizes 2018 Lineup, Adds Jordan King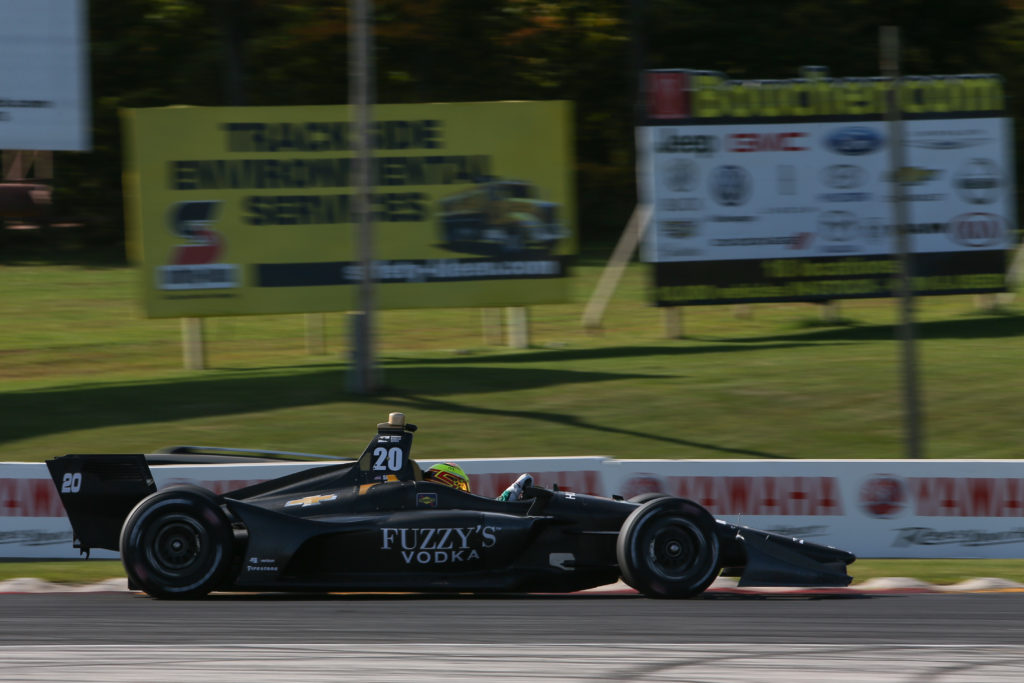 The 2018 Verizon IndyCar Series driver lineup took another step towards solidification today with the announcement that 23-year-old British driver Jordan King will drive the No. 20 Fuzzy's Ultra Premium Vodka Chevrolet on the road and street courses.
King, who will compete in a U.S.-based series for the first time in his career, will split driving duties in the No. 20 ride with team owner Ed Carpenter while Spencer Pigot gears up for his first full-time season in the team's sister car, the No. 21.
"I am beyond excited to get started in the Verizon IndyCar Series," said King. "After winning at Silverstone in 2016 and being able to drive in F1 practice, 2017 was not what I was hoping for. Going into the new season, I'm really looking forward to having the opportunity with ECR to work towards our collective goals. I believe that together, both of us have the capability to do well!"
King has already collected numerous accolades in his short career thus far including the FIA Institute's 2015 Driver of the Year and the 2013 British Formula 3 championship. He also competed full-time in the 2017 FIA Formula 2 Championship.
Carpenter will compete in all of the oval racing events in the 2018 season, including the 102nd running of the Indianapolis 500.
"We are very excited to welcome Jordan to the ECR family and to have him in the No. 20 Fuzzy's Vodka Chevrolet for the 2018 road and street course races," Carpenter said. "I first met Jordan at Sonoma Raceway in 2016 as he was exploring opportunities in INDYCAR. He is a very motivated, intelligent and hungry driver, which is exactly what we are looking for at ECR. Jordan has had a lot of success and experience in Europe and I can't wait to see what he is capable of with ECR in the Verizon IndyCar Series."
Splitting time with Carpenter in the No. 20 should allow the young Briton time to grow as a competitive driver in the series.
"Sharing the No. 20 seat with Ed gives me a great opportunity to learn from him and the team, while racing at the road and street courses will let me put into practice what I have learnt," said King.