Gase to Drive for Revamped Go Green Racing in 2018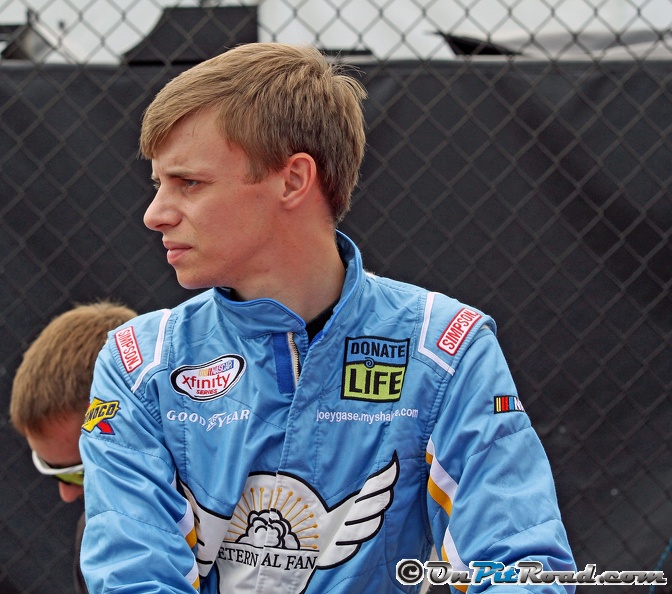 The 2018 season will be a homecoming for Iowa driver Joey Gase as he announced this morning he will compete in the NASCAR XFINITY Series full-time driving for Go Green Racing, the sister team to Monster Energy NASCAR Cup Series team, Go FAS Racing.
The team owned by Archie St. Hilaire will return to the XFINITY Series this year following a four-year hiatus. Gase, who made his XFINITY debut for the team in 2011, will return to the team after spending the last five and a half years driving for Jimmy Means.
"It's been such a pleasure being part of Joey's career," St. Hilaire said. "My family has been very lucky to be part of many firsts for Joey's career and we look forward to creating great memories together again this year. With Sparks Energy, Donate Life, and many of our other great partners on-board, we hope to make the 2018 NASCAR Playoffs and compete with some of the big teams. We see a lot of potential in Joey, and hopefully we can move him up to Go FAS Racing in 2019 with a two-car Cup operation."
Gase has acquired primary sponsorship for the season from Sparks Energy, a company who has partnered with him since 2016 with Means.
"Sparks Energy is a great family owned and operated company," said Gase. "The owners, J and Magen, pour their hearts into the company and treat everyone like family.  They're truly living the American dream. I love their hardworking style and great ethics. It's crazy to think that my partnership with Sparks all began with a Twitter message. I got an email back from the president of the company and the rest is history. I can't wait to get to Daytona and run with this great team. I can't thank Archie and everyone at Go Green Racing enough for the opportunity and Sparks Energy for making it happen."
It was also announced today that Gase's No. 35 Ford will be led by veteran crew chief Patrick Donahue. The pair worked together on occasion in 2017 when Gase made appearances in the Cup Series for BK Racing.