Wayne Taylor Racing Retires Early From Race; Cites Tire Issues, Driver Safety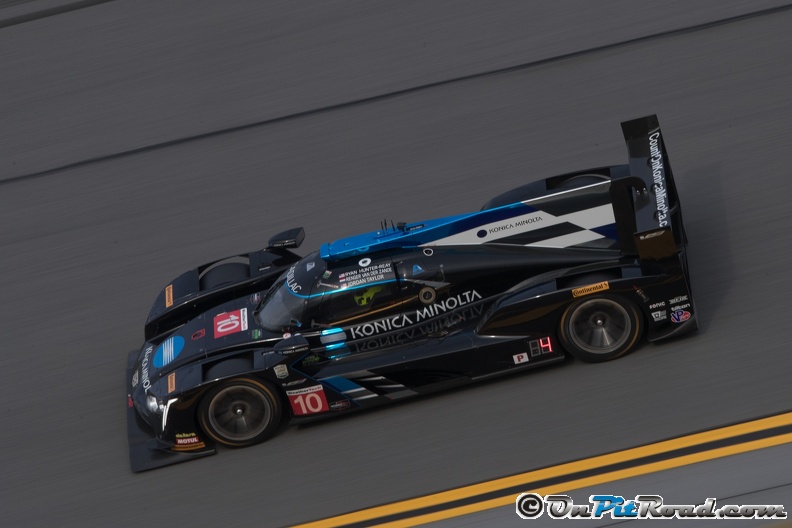 Last year's Rolex 24 Hours of Daytona champions won't be able to defend this year as the polesitting Wayne Taylor Racing No. 10 Konica Minolta Cadillac retired in the 17th hour of the Rolex 24. The reason the team gave was safety concerns.
The car is co-piloted by Jordan Taylor, Renger van der Zande and former IndyCar champion Ryan Hunter-Reay. The race started well for the team but a total of seven right-rear tire failures led to this decision to exit the race.
Jordan Taylor released a statement on his Twitter explaining why the team made this decision.
https://twitter.com/jordan10taylor/status/957619071159238656
The statement from Taylor challenges the statement made by Continental Tire earlier in the race where they stated the reason for the tire failures were due to "teams are pushing the envelope with low pressure & aggressive camber."
Van der Zande, who qualified the car on pole, echoed a similar statement to Taylor, along with Hunter-Reay.
The Daytona 24 is over for us. We had to retire the car after 7 right rear punctures… Such a disappointment. We had the car to win it. Team did a mega job all week. pic.twitter.com/BQRuHEKolb

— Renger van der Zande (@Rengervdz) January 28, 2018
Well, our Rolex 24 has come to an end. 7 blown right rear tires. Bottom of Car is destroyed from blown rubber. We're not sure why or what. Heck of an effort from this whole team. Time for a bit of rest, on to the 12 hours of Sebring

— Ryan Hunter-Reay (@RyanHunterReay) January 28, 2018
This is a disappointing finish for the 2017 overall winning car who had a great chance to win back-to-back Rolex 24 races.