MATT BRABHAM TO JOIN LEE HOLDSWORTH FOR 2018 ENDURO CUP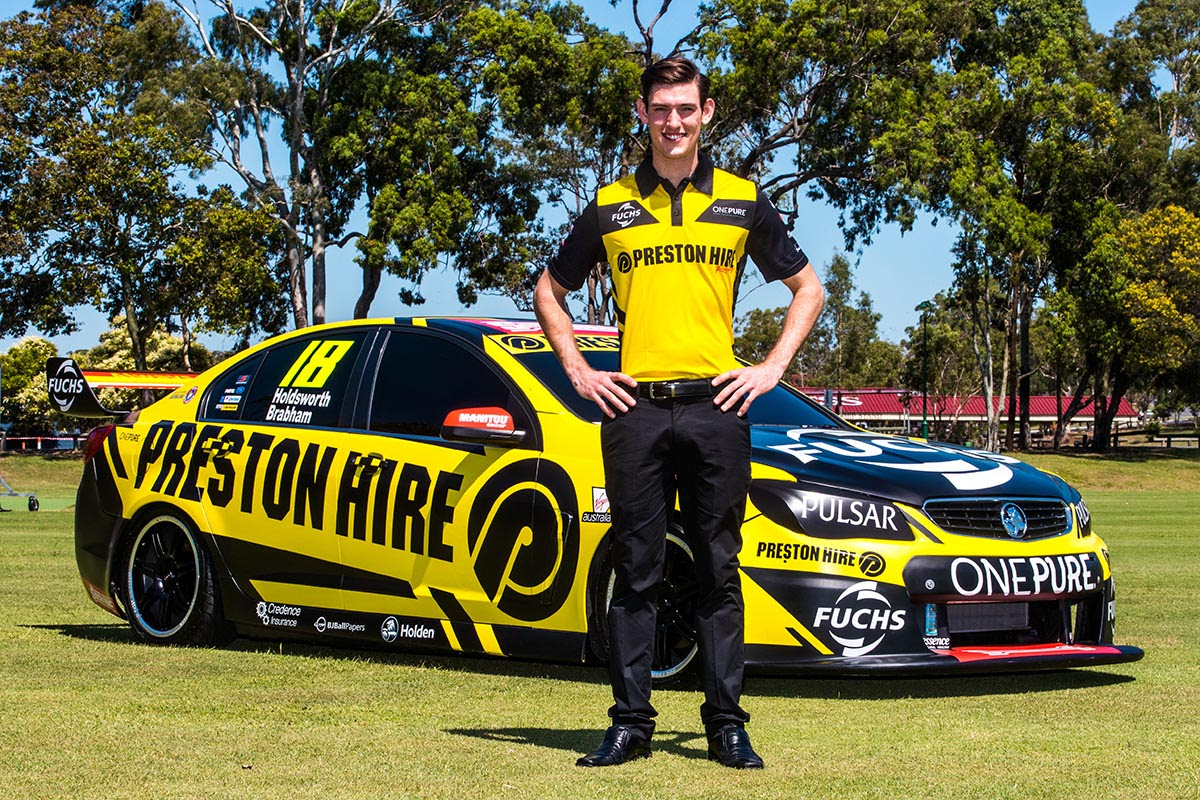 Third-generation Australian driver Matt Brabham will join Lee Holdsworth for the 2018 Pirtek Enduro Cup at the Sandown 500, Bathurst 1000 and Gold Coast 600.
Brabham has previously driven in Supercars for Lucas Dumbrell Motorsport in a one-off appearance at Barbagallo Raceway in Perth last year, and races in the Stadium Super Trucks in the USA and Australia.
Brabham has competed in Australian karting and Formula Ford, has won both the US 2000 and the Pro Mazda Series in record-breaking fashion and finished 16th in his Indycar debut and 22nd in the 100th Indianapolis 500, in front of more than 400,000 fans.
Matt is the son of 1993 Le Mans 24-hour winner, 1997 Bathurst 1000 winner and 10-time Indy 500 starter Geoff Brabham and the grandson of 3 time world Formula One champion, Sir Jack Brabham.  The 23 year old is looking forward to joining Holdsworth in the teams new ZB
Commodore at the Supercars test day at Sydney Motorsport Park this Friday. "I have been fortunate to have some terrific days in my Motorsport career and this is certainly right up there. Supercars is obviously one of the world's leading categories and I am tremendously grateful for the opportunity that Preston Hire Racing has provided me. The one-off ride last year (in Perth) gave me a small taste of what Supercars is about and I can't wait to get out there. Lee is a first-class operator and has always been good to me and I am sure we will complement each other."
Preston Hire Racing has completed a significant amount of off -season development and is looking forward to a strong 2018 following their 2nd overall round result at the Newcastle 500 finale last year.
Team Owner Charlie Schwerkolt is ecstatic to have Brabham join the team and is looking forward utilising the young gun alongside Holdsworth for the Enduro Cup in 2018.
"There is no greater name in Australian Motorsport than Brabham and we are delighted that Matt has accepted our invitation to become a part of the Preston Hire Racing operation. Matt is a terrific young driver and young man and we believe he will be a valuable asset for our race team as we all progress to the next level. Matt is a racer. It goes without saying that it is in his blood and we believe that he will perfectly complement Lee. We are proud of the fact that we are giving a young Australian a shot and we also look forward to following his progress in the Stadium Super Trucks through the year."
Preston Hire Racing are now preparing for the Adelaide 500 on March 1 – 4 for Round 1 of the 2018 Supercars Championship, with all Races to be televised LIVE on Fox Sports.