Larson Set for 5th Daytona 500 Appearance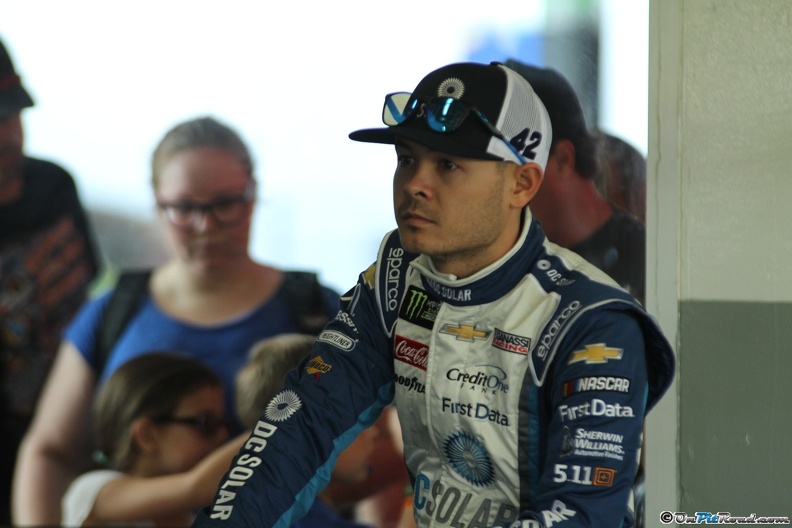 Kyle Larson was just one lap away from being a Daytona 500 champion in 2017. The California driver was leading NASCAR's biggest race when his car began to sputter as his Chevrolet SS was low on fuel.
Now, with a new Chevy Camaro ZL1, Larson is ready to give the Great American Race another go, fresh off his best Monster Energy NASCAR Cup Series season to date following a personal best four wins in 2017.
Larson acknowledged that last year's loss was disappointing, but has since moved on and is ready to contest the race again.
"I just remember being disappointed about losing the race, but also at the same time, I was happy that I got to see the white flag as the leader at Daytona," Larson said during Daytona 500 media day. "It was a cool experience."
While Larson approaches Daytona with the mentality of winning the race, he also has the series championship on his mind, even though the winner of the big trophy won't be crowned until November.
"This is the first year I've been considered a championship favorite from day one," he said. "Last year we showed people that we could be a contender, where now this year people are pointing and looking at us that we could potentially be a championship favorite. That's cool, and definitely is somewhere I've always wanted to be in my NASCAR career is to be a contender every week."
Larson knows this year will be a challenge—at least at the beginning, while his Chip Ganassi Racing team gets used to changes his manufacturer made in the offseason by switching to a new body. He and his team will also need to adjust to having one less person over the wall on pit stops, a change NASCAR enforced over the offseason.
"I think our team is really, really good at adapting. We have the new body, and yeah, we haven't raced yet, but I felt like when we went to Vegas a few weeks ago to test, we were strong.
"I think ‑‑ and even you look at years past when NASCAR threw a rules change at us say for Darlington or whatever and we'd have a smaller spoiler, different splitter, whatever stuff like that, back when we were just an average team, we would always be better at those races. I feel like our team is great at adapting, and I think that they'll adapt quickly with this new Camaro."