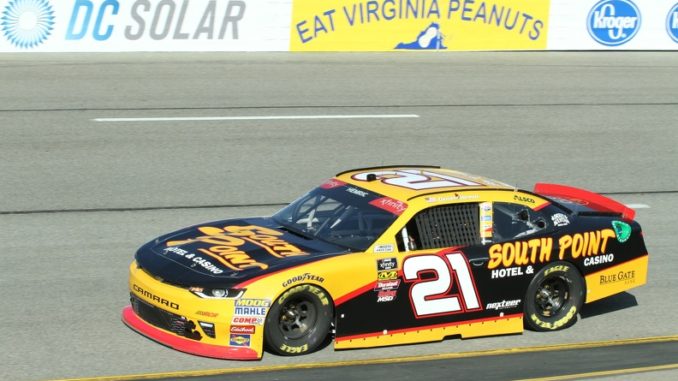 The Monster Energy Cup continues this weekend with the South Point 400 in Las Vegas. And seeing how this race is hosted by the South Point Casino and Sportsbook in Vegas, there is likely to be a lot of betting and fantasy action on this event. If you plan on placing any action online, be sure to compare outlets, like this Sportsbetting.ag review.
South Point 400 Odds (as of Sept. 11)
K Harvick +250
KY Busch +350
M Truex Jr. +350
K Larson +600
B Keselowski +1500
R Blaney +1500
C Bowyer +2000
C Elliot +2000
D Hamlin +2000
E Jones +2000
J Logano +2000
Almirola +2500
Kurt Busch +2500
A Dillon +3000
J Johnson +3000
D Suarez +6000
A Bowman +7500
J McMurray +7500
P Menard +7500
R Newman +7500
W Byron +7500
These odds are in alignment with the odds and probability to win the Monster Energy Cup. Kevin Harvick and Kyle Busch lead the boards at 2 to 1 and Truex, Larson, and Keselowski rounds out the top five.
Qualifying positions will make it interesting for NASCAR DFS players. If any of the top drivers start further back in the field, they can become quite valuable in the fantasy markets. Passing is fairly easy at Las Vegas Motor Speedway, so great driver starting 10th or beyond can pick up a lot of place-differential points at this track. Last year, the 2nd and 3rd most fantasy points scored had starting positions of 13th and 29th. So whether or not you are into Fantasy Sports, don't despair if your favorite driver has a poor qualifying run. In Las Vegas, it doesn't mean that they won't get a podium finish or at least in the top-10.
Monster Energy NASCAR Cup Series Playoffs
This is the first race of the Monster Energy NASCAR Cup Series Playoffs. There will still be a field of 40 drivers, but only 16 will be eligible to win it all. Then after showings at Richmond and Charlotte, the playoff field will be cut from 16 drivers to 12. The competition is steep, and this will be exciting because other than, Harvick, Kyle Busch, and Truex Jr., pretty much everyone is on the chopping block.
With the regular season over, there are just ten races left to determine the Champion. Kyle Busch is the regular season champ, but Kevin Harvick has more wins, more laps led, more top-ten finishes, and more top-five finishes. We should keep our eyes on Kevin Harvick, and Martin Truex Jr. as they have had tremendous success here in Las Vegas. In 2017, Martin Truex Jr. led for 140 laps and finished 1st at the Kobalt 400. In March of this year, Harvick won after leading for 214. Kyle Larson and Brad Keselowski are two others to keep an eye on here. Larson has been on the podium, 3rd and 2nd the last two races here, and Keselowski finished 5th in 2017 and 6th last March.
The bottom line is that Harvick, Truex Jr. and Kyle Busch dominate on 1.5-mile tracks. Between the three of them, they have won 15 of the last 18 races on mile-and-a-half tracks. And though we should lean towards Harvick to win this weekend, the smart choice is to hedge the 'Big Three' against the field.
Prediction: Kevin Harvick, Kyle Busch, and Martin Truex Jr. against the field at -190