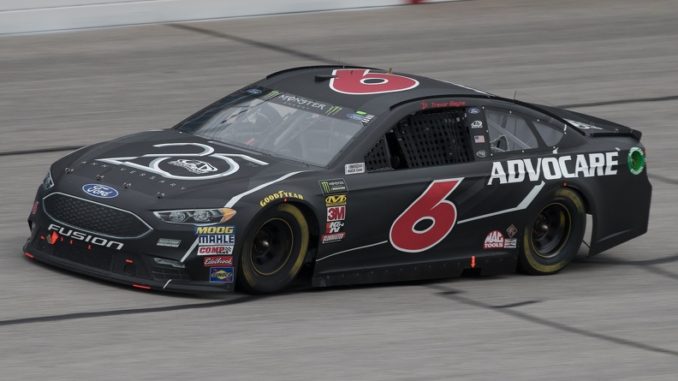 Another domino falls and another seat is open in the Monster Energy NASCAR Cup Series in 2019 as Jack Roush confirmed on Wednesday night that Trevor Bayne will not return to the team next season.
The news that Bayne is without a ride in 2019 isn't exactly surprising. Earlier in the year, Bayne was demoted from full-time to part-time in a shocking mid-season move, bringing Matt Kenseth back to the No. 6 Ford.
Roush confirmed the news to Claire B. Lang of Bayne's imminent departure on SiriusXM NASCAR Radio on Wednesday evening, saying the team is actively seeking out a new driver.
"We're in negotiations with drivers right now that would drive the 6 car next year," Roush said. "I think the decision has been made – and I don't want to be breaking the story here, but it's been announced that Trevor's not going to be in the car next year."
Roush didn't mention any drivers he's spoken to by name, but recent rumors have alluded that Ryan Newman may be looking to jump from Richard Childress Racing to Roush Fenway Racing.
All Roush wants in his car, is a driver who can bring success.
"I want a driver that can be fast," he said.
Bayne is scheduled to pilot the No. 6 car in the series' next event at Las Vegas Motor Speedway this coming weekend.