Is 2018 the Silliest of Silly Seasons?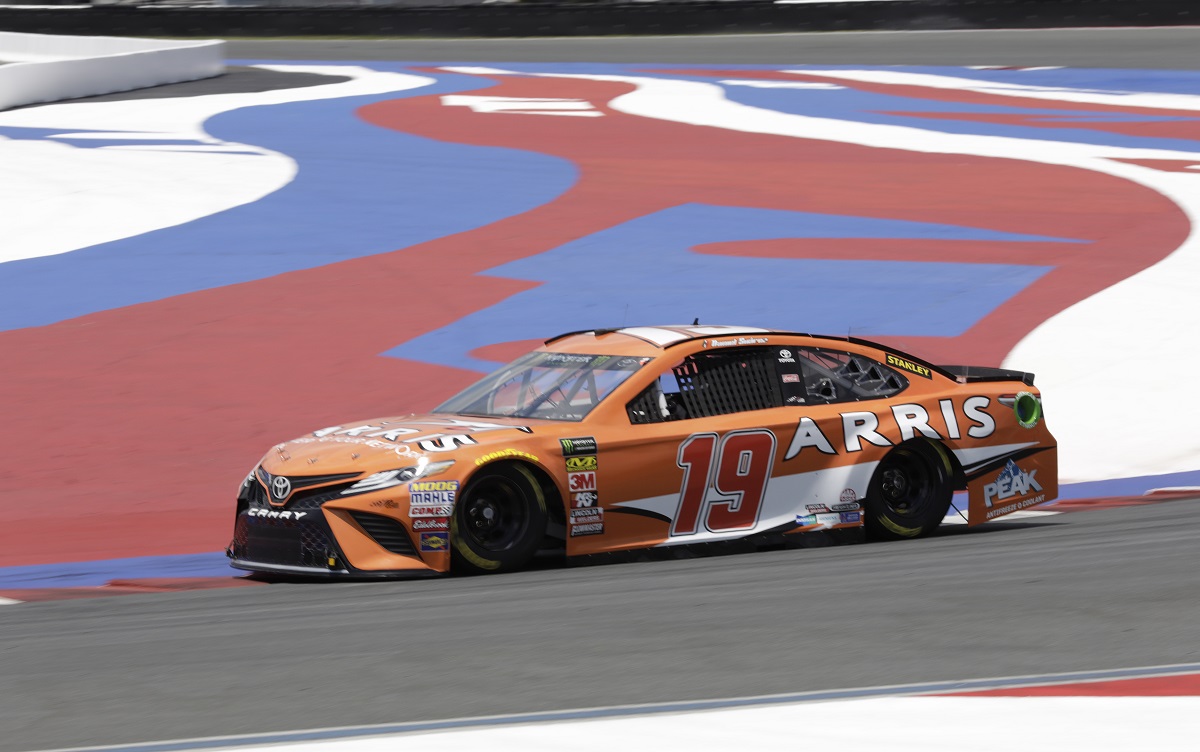 NASCAR used to have some pretty crazy "Silly Seasons" where drivers would swap rides, lose rides, retire, etc., but 2018 may surpass some of those as one of the craziest Silly Seasons in recent memory.
Let's dive into this 2018 Silly Season and where it stands as of September 24. I figured this may be a good day to do this because on July 24 I wrote my first article about potential driver moves in 2019 where I predicted Martin Truex, Jr. to Joe Gibbs Racing. I also predicted Kurt Busch to the No. 1 Chip Ganassi Racing car. Neither of these moves have been confirmed, but look more than likely.
Here's what we know as of today as far as "unannounced" Monster Energy NASCAR Cup Series rides for 2019:
No. 1 Chip Ganassi Chevrolet – Jamie McMurray is all but out of the car at Ganassi. An article by the Associated Press' Jenna Fryer a couple weeks ago revealed Ganassi has offered Jamie McMurray a car for the 2019 Daytona 500 and a leadership role in the organization, but the team's elder statesman is not expected back on a full-time basis.
No. 31 Richard Childress Racing Chevrolet – Ryan Newman announced this weekend that he had signed a deal to pilot the Roush Fenway Ford for the 2019 season, taking the reigns from the car that was split this season between Trevor Bayne and Matt Kenseth.
#32 Go FAS Racing Ford – Matt DiBenedetto announced in early September that he wasn't returning to the team, so this team will be seeking a new driver in 2019..
#41 Stewart-Haas Racing Ford – All we know right now is that Kurt Busch is not returning to the No. 41 in 2019.
#95 Leavine Family Racing Toyota* – The car is a Chevy this year, but rumors over the past few months have surfaced saying they will have a technical alliance with JGR in 2019 and switch to Toyota. Kasey Kahne announced that he was retiring from the sport after the 2018 season in mid-August.
JTG Daugherty Racing – There are rumors that one or both of the JTG Chevrolet rides could also be in play for the 2019 season, which could shake things up even further. Chris Buescher, however, has said on a few occasions that he's not looking for a ride and feels secure with the No. 37 team.
Here's a pool of drivers that could land in any of these Cup rides in 2019:
Justin Allgaier (currently full-time in the NASCAR XFINITY Series)
Trevor Bayne (currently No. 6 for Roush Fenway Racing)
Kurt Busch (currently No. 41 for Stewart-Haas Racing)
Matt DiBenedetto (currently No. 32 for Go FAS Racing)
Daniel Hemric (currently full-time in the NASCAR XFINITY Series)
Jamie McMurray (currently No. 1 for Chip Ganassi Racing)
Ryan Preece (currently running a partial XFINITY schedule for Joe Gibbs Racing)
Daniel Suarez (currently No. 19 for Joe Gibbs Racing)
Depending on what happens with these Cup rides it could also free up several good XFINITY Series rides in the 2019 season as well which could also trickle down to good Truck Series rides. It is definitely going to be a much different landscape in just five short months when we return to Daytona for Speedweeks.
Here's my "updated" predictions on where people are going to land for 2019:
#1 Kurt Busch – I predicted this back in July and still feel pretty strongly that Busch will be a solid driver for CGR for the next three to four years until he brings another up-and-comer into a Cup Series ride.
#31 – Daniel Suarez – In July I predicted him being moved to the No. 95 Leavine Racing Toyota to make room for Truex. Just from what's been trickling out about how frustrated Suarez is with the whole situation and that the RCR ride is now available, I believe that he will actually land at RCR for 2019 and bring the Arris sponsorship with him.
#32 – A.J. Allmendinger – I tend to lean towards the idea that at least one of the JTG cars will be vacated for 2019 and that Allmendinger will be the one left in the cold. If Allmendinger still wants to stay in Cup I believe this would be his most likely pairing, however, other rumors have also had him leaving NASCAR altogether to go sports car racing for Michael Shank Racing.
#41 – Cole Custer – I predicted Custer to replace Busch in my earlier piece. This is one that I'm really torn on though. I think Custer is a good driver but I'm not sure if he's done enough to get this caliber of ride in 2019. However, he is the SHR XFINITY driver and has four top-five finishes in the past six races. I'm definitely on the fence about this one though, and feel that SHR may try to make a bigger splash with their 2019 hire.
#47 – Justin Allgaier – Allgaier has been on a tear in 2018 and has shown that he deserves another shot in the Cup Series. I also think that RCR could be looking at Allgaier but if Suarez can bring Arris with him we all know that money talks. Saying that, I think Allgaier could be a possibility for the No. 31 or the No. 41 car as well but I think the chips fall a certain way which puts Allgaier back in Cup in a "decent" car which is a step up from the car he ran for Harry Scott in 2014-2015.
#95 – Christopher Bell – Bell has done a good job in his first full season of XFINITY competition. He has five wins, 15 top-five finishes, and 17 top-10s in 2018. Bell is a future superstar of the sport and I feel that putting him in Cup after only one year in XFINITY is risky, but the guy can flat out wheel a car. I think putting him in a ride where there's going to be little pressure would be a great fit for him.
Where does that leave some of these others?
Trevor Bayne – I heard some birds chirping about a month ago that Bayne would be heading to JR Motorsports for an Xfinity ride in 2019. Those birds aren't chirping as loudly right now, but it's still an outside possibility.
Matt DiBenedetto – A big leap of faith was taken by DiBenedetto by announcing his departure from Go FAS Racing in hopes of landing a better ride in 2019. I don't see him getting a Cup ride but definitely think he could land in the XFINITY or Truck Series in a quality ride and see if he can work his way back to the Cup Series. Perhaps he could take over for Cole Custer in the No. 00 if Custer gets the No. 41 Cup ride.
Daniel Hemric – If Hemric misses out on the RCR No. 31 Cup ride I believe he will be back with RCR in the XFINITY Series.
Jamie McMurray – I think McMurray retires after the 2019 Daytona 500 and assumes a leadership role with CGR.
Ryan Preece – If Christopher Bell moves to the Cup Series it would be natural for him to take over the No. 20 JGR XFINITY ride in 2019.
No matter how this shakes out in the end the 2018 Silly Season is really one for the ages. The entire landscape of the sport will be much different in just a couple of short months. The amount of moving parts hasn't been this high in as long as I can remember. Who do you see getting these vacant rides?
**The opinions expressed on this site are not necessarily those of the publisher, management or staff. All comments other than website related problems need to be directed to the author. (c)OnPitRoad.com. **