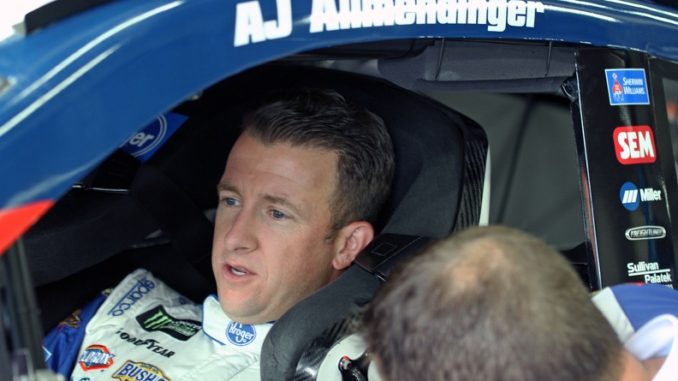 As NASCAR's Silly Season continues to ramp up, one more seat is open and more driver is looking as it was announced today that A.J. Allmendinger, who was under contract with JTG Daugherty Racing until 2021, will not return to the team next year.
"AJ Allmendinger has been a valuable asset to the growth of our company, and we are grateful for his professionalism with our brands and the passion he has shown for this race team over the years," co-owner Tad Geschickter said.
"As hard as it may be, we're moving in a different direction for the 2019 Monster Energy NASCAR Cup Series season and will be parting ways at the end of this season. It's not an easy decision and change is never easy. We wish him the very best in his endeavors and he will always be family to us."
Allmendinger had been rumored to be leaving the No. 47 ride at the end of the season, with possible full-time IMSA racing in his future.
While no driver has been confirmed to take over the No. 47 yet, part-time NASCAR XFINITY Series driver Ryan Preece has been rumored to be the team's new driver. A driver announcement for the No. 47 could come as soon as Friday.
Allmendinger has competed with JTG since 2013 when he ran a partial schedule before upping to full-time in 2014. During the 2014 season, Allmendinger captured the team's first and only Monster Energy NASCAR Cup Series win to date at Watkins Glen.