MCLAUGHLIN AND COULTHARD READY FOR BATHURST 1000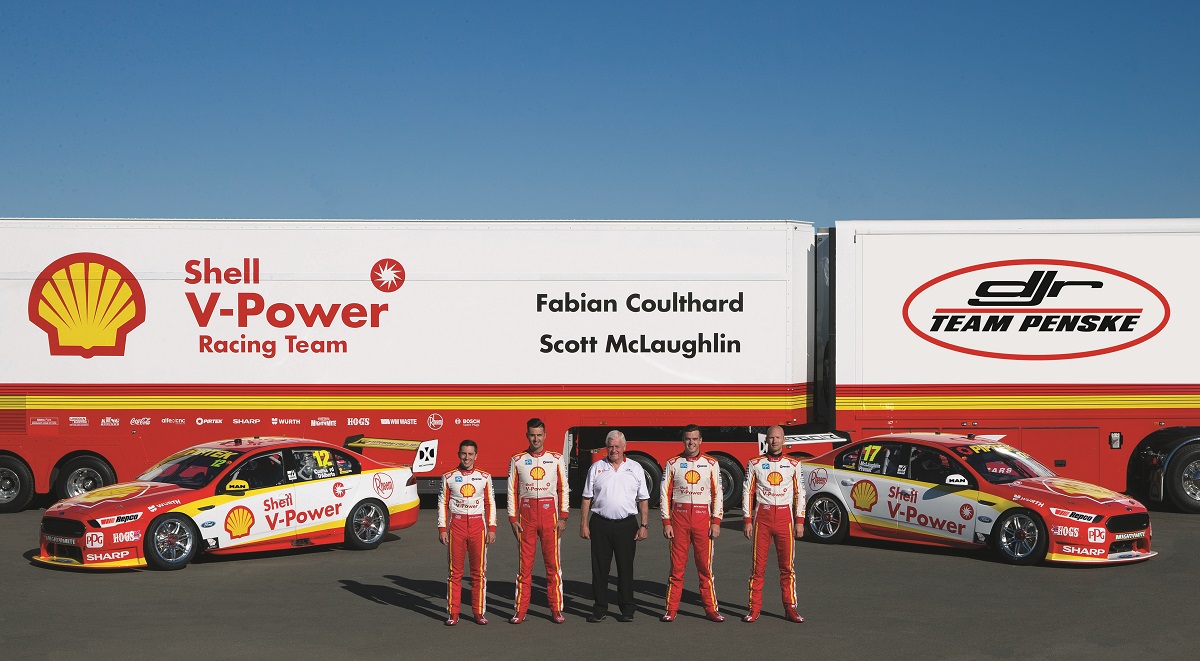 BATHURST, AUSTRALIA – [OCTOBER 3, 2018] – Shell V-Power Racing Team is prepared for a huge weekend at the Bathurst 1000, after opening their 2017 Pirtek Enduro Cup campaign with a pair of top-10 results at the Sandown 500 three weeks' ago.
Shell V-Power Racing Team's Managing Director, Ryan Story, said that the team had redoubled its efforts post Sandown, with a view to replicating the speed the team showed at Mount Panorama in 2017.
"We've worked incredibly hard over the last few weeks to find some additional pace in our Falcons as we head to the Bathurst 1000," said Story.
"With the 2018 edition of the race marking the final outing at the mountain for the famous Falcon nameplate, we're doing everything we can to send the legend out in style.
"We expect it to be a very tough battle, as our Holden rivals have got a very good handle on their ZB Commodores, as demonstrated by their speed at Sandown. We've prepared as best we possibly can, and we know that our drivers will give it everything they've got to earn a strong result.
"Scott and Fabian are again joined by the talented and reliable Alex Prémat and Tony D'Alberto, who have proven themselves to be brilliant support over the last couple of years.
"The thing about Bathurst is that you don't necessarily need to have the fastest car to win. You need to have a good, clean run, have a strong reliable car and be there in the last 25 laps to be in with a chance. Anything can happen in this race, and we feel that we are ready for anything," concluded Story.
Bathurst lap record holder Scott McLaughlin said that he can't wait to head out on track at his favourite circuit for opening practice on Thursday.
"The time for talking is done, and it's time to hit the track. We only get one chance here each year, and while taking the lap record was one of the best moments of my career, I still haven't achieved a podium finish in the great race," said McLaughlin.
"That's something I really want to fix, and I reckon we've got the tools to do the job this year. We have the best team in pit lane and they are lightning fast in the stops. It's all up to us now, and I can't wait to hit the track."
2017 Bathurst 1000 podium finisher Fabian Coulthard echoed McLaughlin's sentiments.
"I've had an incredible run of highs and lows at Mount Panorama, from epic lap one crashes to the amazing feeling of standing on the podium last year," said Coulthard.
"It really is a place where anything can happen. You need a healthy dose of luck on the day. I've always said that the mountain chooses you, and hopefully in 2018 it chooses Tony and I to go a couple of places better than we did 12 months ago.
"The team has worked incredibly hard all year to give us great cars, and they've done the same again for this weekend. I'm looking forward to the challenge."
Opening practice for the 2018 Bathurst 1000 begins on Thursday morning.
[ENDS]
About Shell V-Power Racing Team
Shell V-Power Racing Team is one of the most successful motorsport teams in Australia, with seven Australian Touring Car / Supercars Championships and three Bathurst 1000 victories. Team Penske's U.S. motorsports entities are among the most successful teams in the history of professional sports. Competing in a variety of disciplines, including NASCAR, INDYCAR and IMSA, the team has produced more than 500 major race wins, over 540 pole positions, 32 Championships and 17 Indianapolis 500 victories in its storied history.